Sunderland hit out at Greg Dyke's criticisim of their transfer policy
Sunderland have responded angrily to comments from FA chairman Greg Dyke criticising their transfer policy.
Last Updated: 14/09/13 2:16pm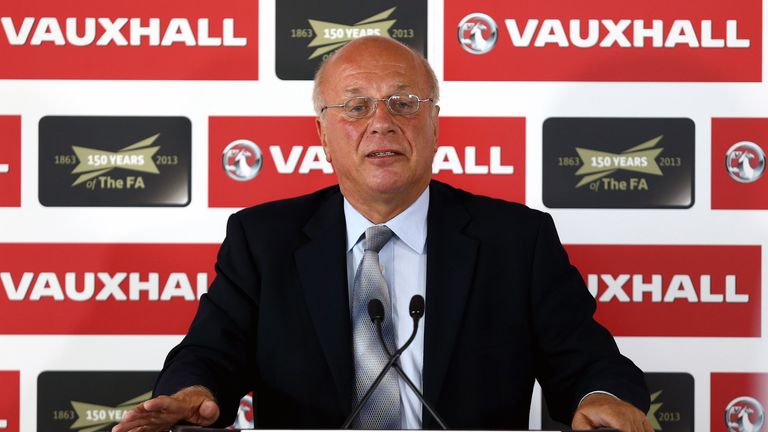 Dyke singled out the Black Cats when he expressed his concern over the increase in Premier League clubs buying foreign players and keeping English talent out of the team.
Sunderland boss Paolo Di Canio made 14 new signings during the summer, but former Altrincham striker Duncan Watmore was the only English player among his new recruits.
But chief executive Margaret Byrne defended the club's transfer policy in her programme notes ahead of Saturday's clash with Arsenal.
"I have to say that I was very disappointed by some comments in Mr Dyke's speech and in particular his reference to Sunderland AFC," she said.
"I am sure that when Mr Dyke has had an opportunity to speak with clubs and to familiarise himself with the rigorous process involved with EPPP [Elite Player Performance Plan], he will become more knowledgeable as to the efforts that we are making.
"All Premier League clubs (and indeed, all clubs in England) want to develop players that can play for England.
"We are fully committed to developing young English talent and our pledge to this was cemented from the moment we embarked on the EPPP, and indeed our significant capital investment in our indoor training facility last year.
"We hope players such as El-Hadji Ba and David Moberg-Karlsson will help our other younger English players to develop.
"We have signed a number of established players with the intention of them being involved at first team level immediately, but the wider picture is that we have committed to the playing squad as a whole, something that we recognised that we needed to do."
Meanwhile, manager Paolo Di Canio has denied reports that he apologised to skipper John O'Shea for publicly criticising his performance at Crystal Palace.
The Republic of Ireland defender conceded a penalty and was sent off during the 3-1 defeat at Selhurst Park, and he then claimed he had received a telephone call from the Italian the following day.
However, Di Canio told the Sunderland Echo: "It is not true that I rang John O'Shea the next day to apologise. There was nothing for me to apologise for. The way that phone call was interpreted by the media shows that people do not understand my relationship with my players."