Premier League: I'm tempted to confront Fulham boo-boys, admits manager Martin Jol
Martin Jol has hit out at the Fulham boo-boys - and admitted he sometimes feels like confronting them face to face.
Last Updated: 16/09/13 8:03am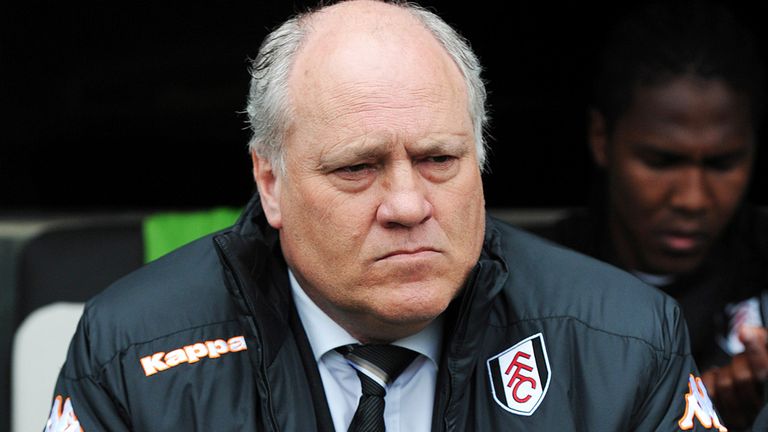 Shouts of "Jol out" could be heard at the end of Saturday's 1-1 draw with West Brom, whose equaliser came in stoppage time.
The Cottagers have not won since the opening day of the season but the Dutchman warned against lofty expectations and revealed a minority of supporters riled him to a point that could land him in hot water.
"I'm a very proud person and I'm used to playing in the top five or even higher," former Tottenham, Ajax and Hamburg boss said.
"I came here to try and help the club and I would like to help them, make the fans happy. Hopefully I can do that, and if not then we will have a problem.
"At that end, there's always five, 10 or 15 who shout at me. It looked a bit more, maybe 25 or 30, so it's getting more and more.
"When people start yelling at you...I would like people to be a bit more appreciative. If they are not, what can I do about it?
"I can't tell them to come outside of the stadium after the game so I have to put up with it."
On occasion, Jol has been tempted to confront his critics.
He added: "Sometimes you make mistakes. I remember last year, I think it was the same geezer there and I did something but luckily enough nobody saw it.
"It's hard to fight expectation levels and maybe a minority feels we should be in the top four or something.
"But if you play in a European cup final (Fulham reached the 2010 Europa League final) then the expectation levels are too high. But that was three years ago.
"I played two semi-finals of the European Cup and I've forgotten about it, you know."