Premier League: Wayne Rooney says Man Utd training 'intense' under 'great manager' Moyes
Wayne Rooney believes he is feeling the benefits of "more intense" training at Manchester United under David Moyes.
Last Updated: 19/09/13 11:46am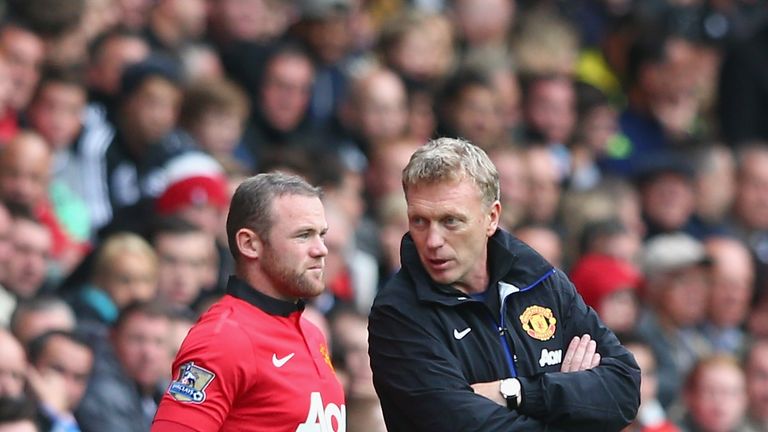 With three goals and three assists in his four club appearances so far this season, Rooney has enjoyed a fine start to United's season - something that looked unlikely during the uncertainty of the summer months.
The striker missed the 1-0 defeat at Liverpool at the start of September due to a head injury but has otherwise been an integral player under new manager Moyes.
Having worked with the Scot before at Everton, Rooney is familiar with his methods and feels they are bringing out the best in his game.
"The training is a bit different under the new manager," said Rooney.
"I remember it from Everton. It's more intense. That's helping me. I'm glad to be out playing.
"He's a great manager and thoroughly deserves this job because of what he did at Everton. It's good to work under him and, hopefully, be successful together."
RvP respect
Rooney's team-mate Robin van Persie has struck four goals for United so far this season in the Premier League and Champions League, and the England striker insists they have an excellent relationship.
Some reports during the close season suggested their failure to get along was one of the reasons Rooney was angling for a move to Chelsea, but the 27-year-old insists that could not be further from the truth.
"I have seen things said over the summer, but Robin and me are friends off the pitch," he told the Daily Express.
"There is no problem between me and Robin at all. We are great friends and we want to help each other and be successful.
"The manager has made it clear that he wants one up and one behind and whatever way round that is, it doesn't matter to me as long as one is always filling in behind and helping out the midfield.
"We have done the work together and the times we played together last season we did well so, hopefully, we can play more together this season and do well."