Liverpool boss Brendan Rodgers looks to resolve second-half worries
Liverpool boss Brendan Rodgers is trying to get to the bottom of their inability to maintain their performance levels.
Last Updated: 20/09/13 12:25pm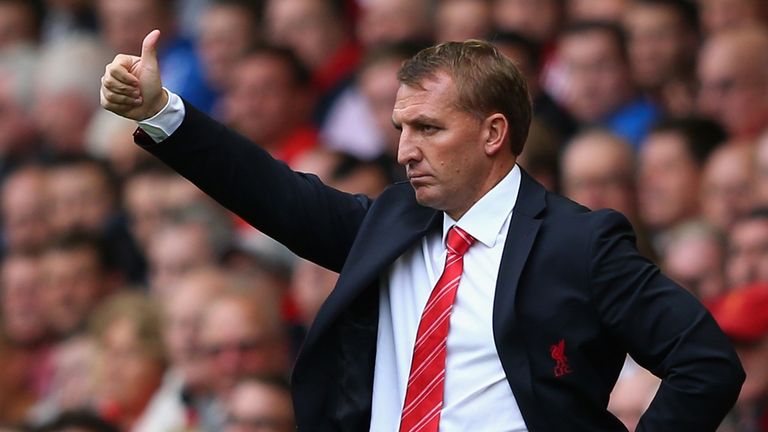 The Premier League leaders have seen their second-half performance in recent games heavily scrutinised after finding themselves on the back foot against Swansea, Manchester United and Aston Villa.
It had been suggested the issue was down to a lack of fitness, but Rodgers believes the problem is likely to be more mental than physical.
"Funnily enough we have sat down this week and looked at that," Rodgers is quoted as saying in The Times. "For me it has been mostly in the last two games.
"We intentionally dropped our lines a bit deeper against Aston Villa because of their pace, and that was fine.
"Against Manchester United we dropped too deep, too quickly. Even though we looked comfortable that was not the type of game we want to play
"And against Swansea we were very good in the first half but were not how I expected us to be in the second half.
"We showed great resilience and great determination to take a point but I was disappointed we didn't get all three.
"It is more of a mental than physical thing for me. A few weeks ago we were saying how fit all the players looked.
"Their condition is fine. But sometimes it is something natural that happens in a game."