Chelsea boss Jose Mourinho says Tottenham can win Premier League
Chelsea boss Jose Mourinho believes Saturday's opponents Tottenham can win the Premier League title this season.
Last Updated: 28/09/13 12:33pm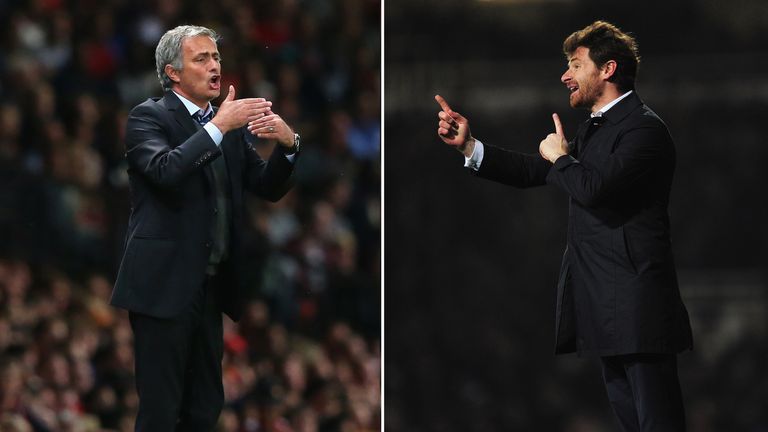 Mourinho says Spurs are one of six teams who can win the league this season and he says that is a big change from his first spell at Stamford Bridge.
The Portuguese arrived at Chelsea in 2004 and won the title in his first two seasons, with Manchester United taking it in his third year.
But now he believes that as well as Chelsea and United, Manchester City, Arsenal, Liverpool and Spurs - managed by his former scout Andre Villas-Boas - are also genuine contenders.
"Tottenham are a big contender. They have bought players with quality," he said.
"Six teams are competing for the position. Any one of the six teams can be first, any one can be sixth.
"In my first time it was a clear race between Chelsea and Manchester United, two fantastic teams who were probably better than any team at this moment.
"Finally, Man City broke that period of blue and red dominance. At the moment the situation is different.
"At this moment six teams are competing for the position, that is the beauty of the league. It is better like this."
Mourinho refused to discuss the relationship with his fellow Portuguese ahead of the meeting between the two teams at White Hart Lane after Villas-Boas openly discussed it although without going into full detail of the circumstances of the fallout.
Asked if issues should be discussed face to face, Mourinho said: "Normally that's what should happen. My parents taught me that when I was a kid and we say the same to our kids: if you have a problem in school, if you have a problem with somebody, try to resolve it yourself. Don't come home to ask us.
"If you cannot do it by yourself, you need to ask other people to support you.
"I'm the dad of the dressing room and I don't want things coming to the dad all the time. Things should be resolved between brothers."
One player who could be in Chelsea's squad, yet was so nearly in the Tottenham ranks, is Willian.
The Brazil winger joined the Blues from Russian club Anzhi Makhachkala, completing the deal despite successfully undergoing a medical at Spurs.
Asked what he did to persuade Willian to opt for Stamford Bridge, Mourinho played down his role, before stressing his belief that Chelsea's long-term courtship of the Brazilian was the decisive factor.
"I did nothing," Mourinho said. "Chelsea were trying to get him for two years and Willian always felt very connected with that move and he was frustrated when that move couldn't happen.
"Then the situation came where he could come, and Chelsea were happy.
"I was just asked about the quality of the player and if I'd like to have him with me, and of course I said yes."