Kevin Nolan says West Ham can't panic about their current plight
West Ham captain Kevin Nolan admits they cannot afford to 'panic' after a a poor start to their Premier League campaign.
Last Updated: 07/10/13 12:24pm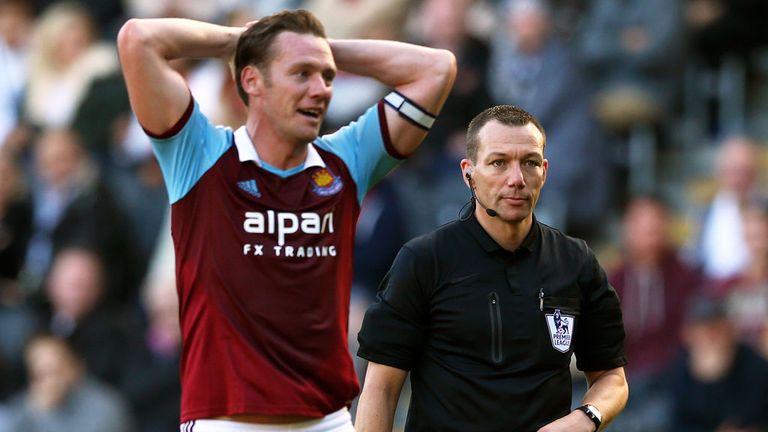 The Hammers have just one to their name so far, and face tough games with Tottenham and Manchester City next - but Nolan insists they have to stay calm.
"We can't afford to panic," he told the Daily Star on Sunday.
"We understand the position we're in. I've been in this type of position at this stage of the season before.
"At the minute, things are just not falling for us and refereeing decisions are absolutely killing us. Spurs are in a great run of form but it's a local derby and we're going to go there with nothing to lose and have a good go at them.
"Hopefully it'll be the start of the little run that we need."
Nolan admits that West Ham are missing Andy Carroll - who is sidelined with a foot problem and could yet be some weeks away.
"When your major signing cost £15million and he's not playing, it's going to affect you," he said.
"But it's down to the lads to step up to the plate.
"We've just got to keep fighting, creating the chances and one of them will go in.
"Hopefully we'll start creating more chances and also start converting them."