Tottenham's Andros Townsend out to make his own name and backs England to reach World Cup
Tottenham Hotspur winger Andros Townsend has played down comparisons to players such as Gareth Bale and Arjen Robben.
Last Updated: 08/10/13 10:46am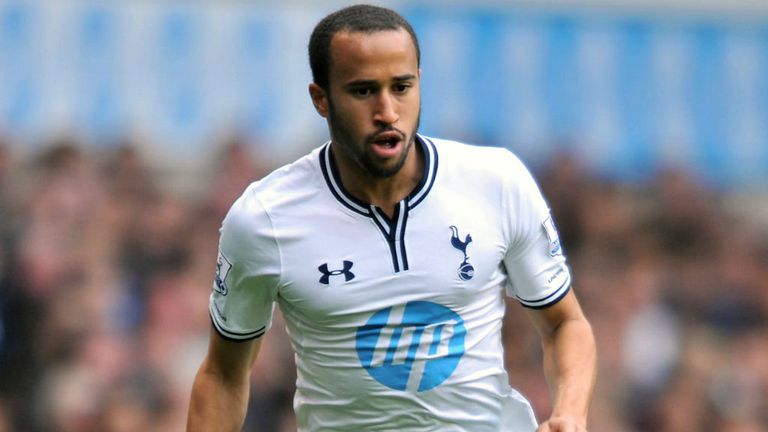 Harry Redknapp has stated that Townsend is the closest player England have to Bayern Munich's Robben and should be thrown into Roy Hodgson's side for their crucial World Cup qualifiers against Montenegro and Poland.
The 22-year-old has also been likened to former Spurs team-mate Bale and is flattered by the praise, but he is determined to carve out his own identity.
"It's wonderful when people say such things but football is a tough world - and as quickly as you can be flavour of the month, you are only ever one or two bad games away from being slated," Townsend said in The Sun.
"These top players have been performing consistently for years at the highest level. If I ever achieve half as much as these players, I will be very happy.
"To be the new Bale, the new Robben, the new Aaron Lennon, is not something I strive for.
"I want to achieve things in the game like them - but ultimately I want to make my own name in the game and be Andros Townsend."
Townsend spent time under Redknapp last season during a loan spell at Queens Park Rangers, and has begun to establish himself as a key player at Spurs since returning to White Hart Lane.
He is thankful to manager Andre Villas-Boas, saying: "The gaffer has been fantastic with me. He texted me when I was at QPR saying 'well done' after matches.
"In pre-season he sat down with me and went through what I needed to do to improve.
"I'm now putting my head up and watching more for the run of the attacker before crossing the ball. This is something I have really worked hard on with the boss.
"I have a lot to thank him for. But I need to keep repaying his faith and keep improving."
Townsend's immediate focus is on helping England qualify for the World Cup, and he says Hodgson's squad is strong enough to make an impact at the tournament in Brazil.
He said: "This England side has some great talent and the future is bright.
"It's now about getting the job done, getting our noses over the line and then we can prepare for the tournament itself.
"And I don't see any reason why England can't go to Brazil with a chance of doing really well. We could surprise a few people."