Liverpool defender Daniel Agger pleased with start to season
Liverpool's Daniel Agger is delighted with their start to the season and insists he is happy to battle for his place.
By Ejder Akbal
Last Updated: 08/10/13 1:55pm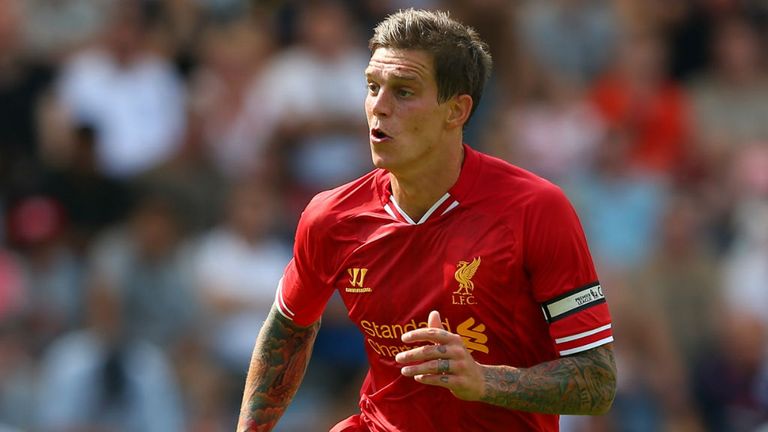 The Reds have made an impressive start to the new campaign, and many are now tipping them to make the top four for the first time since 2009.
"It has been a pleasure so far with the start that we have had to the season. Just look at where we are now," Agger is quoted by Danish newspaper BT.
"That said, we are aware of the fact that there are other teams who are ready to compete for a place in the top four.
"The Premier League is an extremely competitive league and all the teams are able to beat each other. We have to continue taking it one game at a time."
Agger has recently been out of the starting line-up, but he concedes there have been a few injury problems and he is happy to fight for his spot.
"I was in the starting line-up for the first three games and then I have had some injury problems," he said.
"But, I know my body and I know that I do have problems from time to time. It happened now but that does not make me fear that I have lost my place in the team, not at all."
Liverpool have bolstered their defence with a number of new names over the summer, including Tiago Ilori, Kolo Toure and Mamadou Sakho, but Agger is pleased to see the increased competition.
"The other players have done well and it is great that we have competition for places," he said.
"If we want to be in the top of the league then we have to have competition for all places.
"I have been here for eight years and I know how it is in a club like Liverpool."