Premier League: Mesut Ozil plays down talk about Arsenal as title challengers
Mesut Ozil insists it is too soon to judge whether Arsenal are genuine Premier League title contenders this season.
Last Updated: 09/10/13 10:18pm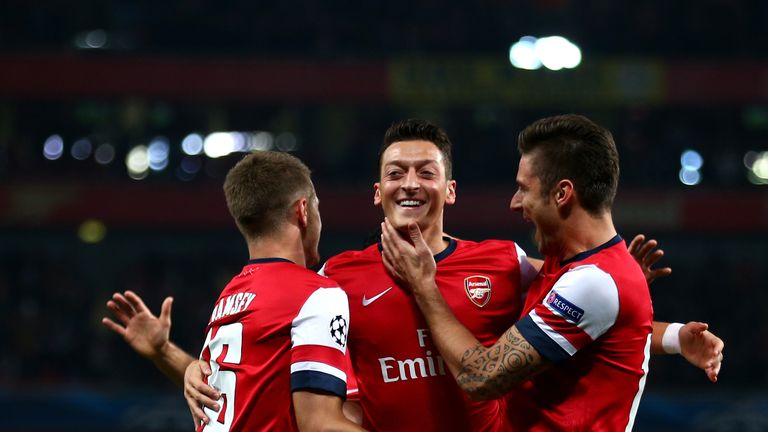 Ozil has made a big impact at Arsenal since his club-record move from Real Madrid and he helped the Gunners regain top spot with a 1-1 draw at West Brom on Sunday.
The German playmaker is glad his new side has made a strong start to the season, but is fully aware that Arsenal have plenty of work to do before they end their long wait for a trophy.
Ozil, who has linked up with the national squad, said: "I am delighted we top the table, but we also know that the season is still very long.
"To talk about winning the league (now) would be too early. The current table is nothing more than a snapshot.
"We will continue to play every game with our full concentration, we will try to get better as a team. If we can do that, we have a great chance to achieve a lot.
"For me the Premier League is the strongest league in the world.
"Every match is a challenge and the games are very intense. I believe I can profit from that."
Ozil scored his first Arsenal goal in the Champions League win over Napoli and his impressive performances have attracted plenty of praise.
But the 24-year-old insists he is not concerned about the expectations of the media.
"In football, I feel generally very little pressure," he said. "I am doing what I enjoy most and what I do best. I love my work, so I just look forward to every game and do not concern myself so much with what others say or write.
"The pressure that I have is mainly from myself because I expect a high level of me, but I can handle this pressure very well."