Chelsea chairman Bruce Buck not happy with Financial Fair Play rules
Chelsea chief Bruce Buck has slammed UEFA's Financial Fair Play rule, as it means the 'status quo' cannot be challenged.
By Graeme Bailey - Tweet me: @graemebailey
Last Updated: 11/10/13 11:20am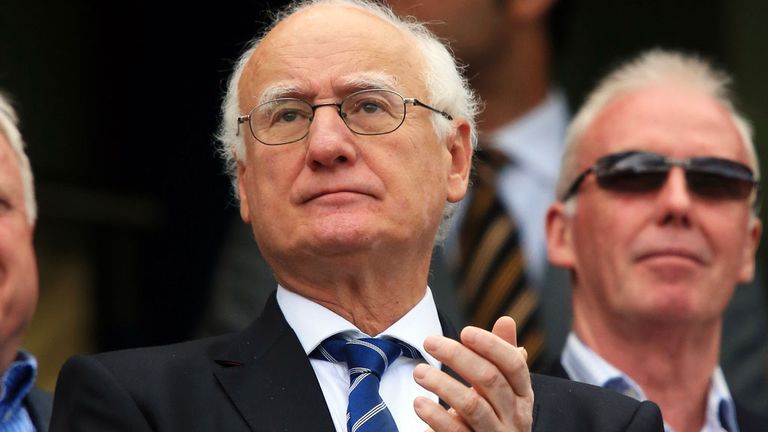 Speaking at the Leaders in Football Conference, which was hosted by Chelsea at Stamford Bridge, Buck insisted that the new rules make it almost impossible for a new club to challenge the current elite.
UEFA has brought in financial controls aimed at stopping clubs spending more than they earn, with sanctions available against any clubs breaking those rules from 2014.
The Premier League is also bringing in regulations aimed at preventing loss and restricting wage levels, which will come in from 2016.
But Buck is far from happy and said: "Football had a problem and football has a problem which is that there are some clubs who spend money they do not have.
"We felt that football should do something from a rule-making perspective, but our approach was really financial stabilisation, in other words rules which would require clubs to pay their taxes and would not permit them to spend money they did not have.
"The problem we have identified with Financial Fair Play is that it goes a long way to preserving the status quo, and one of the great things about football in this country is that if you are in last place in League Two, you can still hope that some day you will win the Premier League. That is now difficult if not impossible due to Financial Fair Play.
"Financial Fair Play will now have to wrestle with issues like: are certain sponsorship agreements really bona fide? Insularly revenues, is it appropriate to put those into the equation?
"We would have preferred something which really dealt with the issue of stabilisation regulations.
"We feel that what we have is we had a broken finger, so we cut off the arm.
"Having said that, Financial Fair Play at the UEFA level is in effect, we all want to play in UEFA competitions, so we will all do what we have to do to comply."
On course
Buck insists that Chelsea are firmly on course to meet Financial Fair Play regulations.
"It took us three or four years for us to realise we had to change our (business) model and be more frugal, more conservative and have a structure for the future. that is what we are doing now," he said.
"Hopefully for the long-term, we will be successful in breaking even or better
"We will comply with UEFA's form of Financial Fair Play, but we have a lot of work (to do) into that."
Buck also spoke about bringing Jose Mourinho back to the club and admits that it makes his life easier.
"This has been a very relaxed season for me to be honest, because we hired Jose back which is what our fans wanted," he said.
"I don't have to explain to the fans who might come up to me on the Fulham Road asking, 'Why is this player not playing?' or 'Why is this player playing?'
"We have the manager they want, and it is for him to do."