Sunderland boss Gus Poyet demands all his players speak English
Sunderland boss Gus Poyet wants all his players to speak English as he looks to develop a bond between the squad.
Last Updated: 11/10/13 12:15pm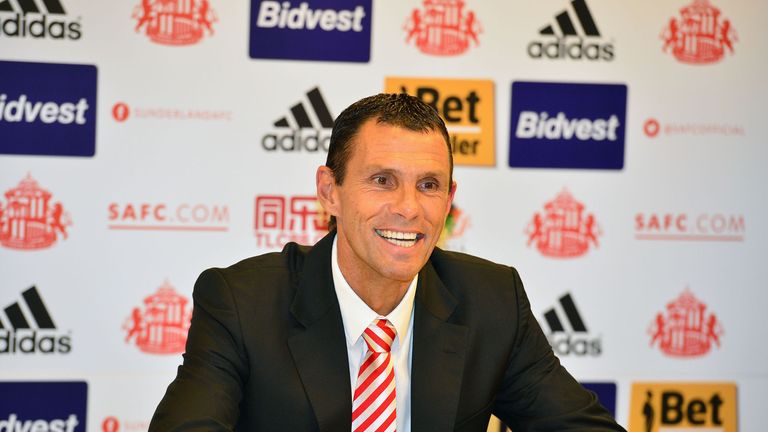 Poyet, who replaced Paolo Di Canio earlier this week, has inherited a squad containing 13 different nationalities and he is keen for them all to speak English so as to avoid any communication breakdowns or cliques in the dressing room.
Uruguayan Poyet had to learn English when he joined Chelsea after then captain Dennis Wise enforced the rule on foreign recruits and he believes the whole squad benefitted from the decision to all speak the same language.
"Wisey was outstanding," said Poyet. "One day, there were a few words in another language that Wisey didn't understand and he said 'that's it'.
"From then on, everyone had to speak English.
"In the beginning, you were thinking 'why did he say that?'. But he was right; spot on.
"It was one of the biggest decisions Dennis made in his career. Everyone had to learn English to get into the team.
"Then the families started to meet each other - mine, Gianfranco's [Zola], Roberto's [Di Matteo] and you start making a bit of a group.
"When you are on the pitch, you are with friends. There's a mate there.
"You should have that feeling anyway because you're playing for the club. But when it's a little bit extra, it pays off."
Poyet added: "On my first day, I tried to speak the languages.
"I spoke to [Modibo] Diakite in Italian and tried a little bit of my French.
"I speak French, Italian, Spanish and bad English. But we need to increase Diakite's English now! And we will."