Premier League: Dynamo Kiev midfielder Lukman Haruna linked to January move
Dynamo Kiev midfielder Lukman Haruna has reportedly been linked with a January move to the Premier League.
By Valer Gourizro
Last Updated: 17/10/13 11:04am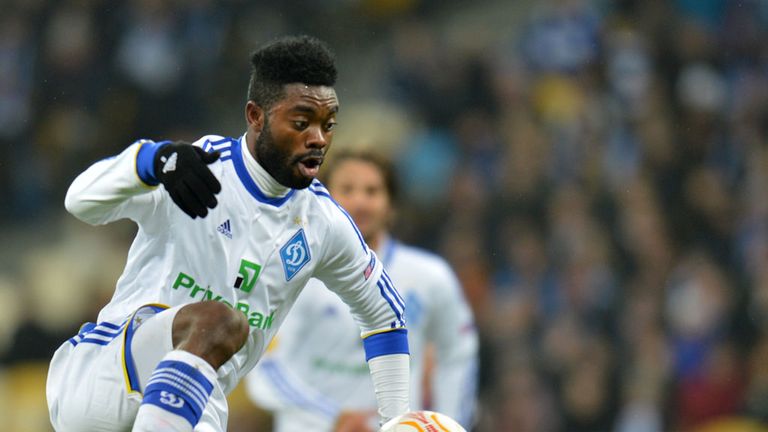 Reports in Nigeria claim the 22-year-old, who joined Kiev from Monaco, has been watched by scouts from Albion and the Cottagers.
Haruna told Skysports.com: "I am definitely flattered by the links with Premier League clubs, I almost joined the Premier League before coming to Kiev.
"Fulham is a very good club in London. My ambition at the moment is to get back into the Nigerian team, I want to be part of the team and give my best to the country.
"I played in the 2010 World Cup and to do the same in the World Cup in Brazil could be fantastic.
"I am scoring goals in the Ukrainian League and hopefully that influences the coach to call me back."