Southampton defender Dejan Lovren says they fear no one in the Premier League
Dejan Lovren admits surprise package Southampton will have no fear wherever they play this season.
Last Updated: 22/10/13 2:39pm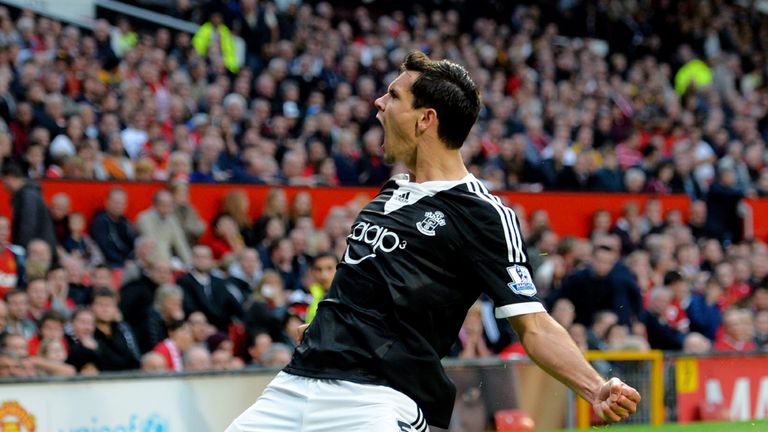 Southampton maintained their fine start to the season with a deserved 1-1 draw at Manchester United, having also won at Liverpool last month.
Lovren, who played a key role in Southampton's equaliser which was credited to Adam Lallana, says they will continue to play their own game whoever they come up against.
"Our attitude is to play the same kind of football everywhere," said Lovren. "We always try to play our game.
"They had a lot of chances, so we can be happy with a point."
Lovren admitted he did not care who scored Southampton's goal despite claiming the strike was 80 per cent his and 20 per cent Lallana.
"I don't care really, the most important thing is the one point," added Lovren. "In the dressing room I was telling Lallana it's 80 per cent my goal, 20 yours.
"I scored at Anfield so I'd like to be given the pleasure of scoring here, too. But we'll see."