Sunderland captain John O'Shea calls for mental strength ahead of Newcastle clash
Sunderland captain John O'Shea has called on his team-mates to toughen up ahead of the crucial Wear-Tyne derby.
Last Updated: 21/10/13 5:21pm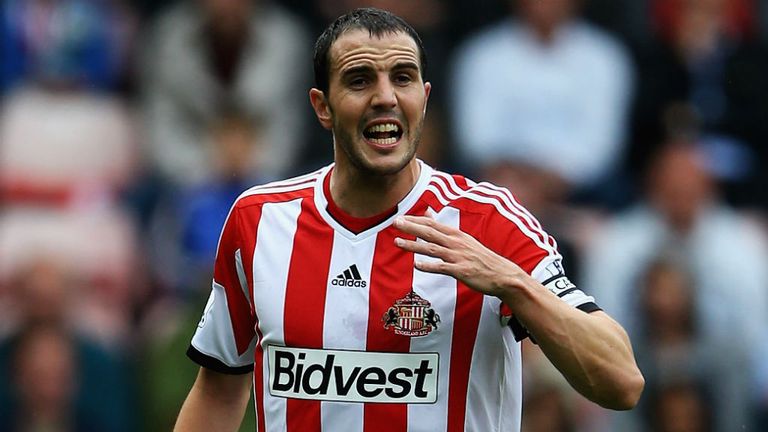 The Black Cats suffered their sixth successive Premier League defeat of the season with a 4-0 humbling against Swansea in Gus Poyet's first game in charge at the weekend.
But, with the clash against north east rivals Newcastle to come on Sunday, Republic of Ireland international O'Shea stated it is vital for the players to keep their heads up and stay mentally strong.
O'Shea told the Echo: "We were under no illusions before the game about the position we're in in the league.
"When you're letting teams score that many goals against you, it's going to be a long, hard season.
"We know where we are in the league and we know what we have to do, we have to win matches.
"There's only ourselves who's going to help us.
"The manager has come in and we have to show him why he wanted to take this job and how we can get out of this position.
"There's no better way of doing that than against Newcastle.
"We have to make sure we keep our heads up. They go down too easily at the minute.
"When you see the way the team played in the first half, to what we did in the second half, heads dropped too easily after the first goal went in.
"We need to be stronger mentally in the Premier League.
"Teams are not going to give you easy goals and you have to make them work really hard for the goals they get."