Aston Villa boss Paul Lambert insists it's time to get tough on racists
Aston Villa manager Paul Lambert would support his players if they walked off the pitch in protest at racist abuse.
Last Updated: 25/10/13 9:03am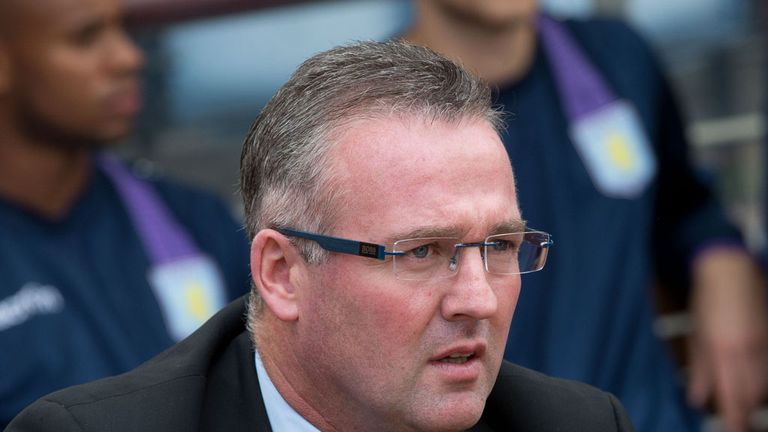 The issue hit the headlines again after Manchester City midfielder Yaya Toure claimed he was targeted by CSKA Moscow in Russia.
Lambert believes more needs to be done by authorities to curb such behaviour - but would back his players if they took direct action.
He said: "A lad from AC Milan (Kevin-Prince Boateng) walked off during a friendly, didn't he?
"I think the players followed him off. It would have been interesting to see what would have happened had Manchester City walked off in a game of that magnitude.
"If it had been Villa...there's still no place for it and if my players had done it, I would have backed them. No matter whether we were winning, drawing or losing at the time. There's no place for it.
"I think that if someone draws a line under it and says, 'Right, this is what's going to happen'... If you take that stance and say, 'This is what we are going to do if it happens again', everyone will follow it.
"There's no place for it in society, let alone in a football stadium.
"We keep hearing that the authorities are going to do X, Y or Z and punish these people.
"The punishment is never strong enough. There's never been one massive statement made.
"There's never been anything to make people stop and think, 'Oh, well we can't do that'. It's always been little things - never a proper statement to eradicate it.
"It has to be being hit with a massive punishment - whether that's finance or you ban a club from playing in Europe. I think it's got to be a bigger hit."