Transfer news: Martin Jol planning to keep Pajtim Kasami at Fulham
Martin Jol has called on Pajtim Kasami to ignore transfer speculation and focus on maintaining his standards at Fulham.
Last Updated: 26/10/13 12:12pm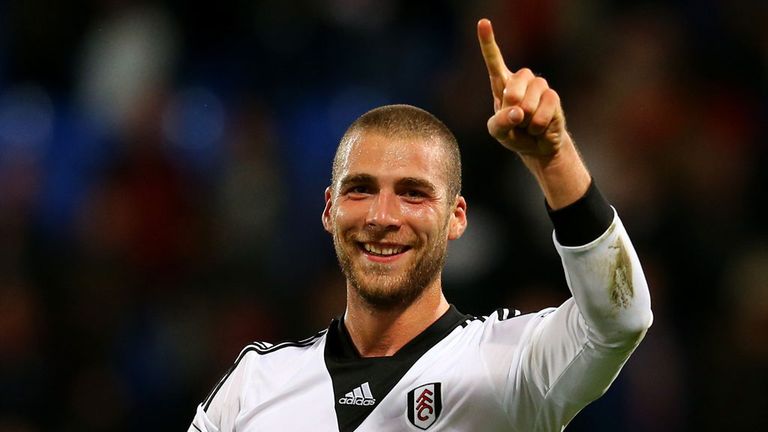 The 21-year-old midfielder is reported to be drawing admiring glances from Juventus on the back of his wonder strike against Crystal Palace on Monday.
He has only 18 months left to run on his current contract and has not enjoyed the easiest of times in England.
The Swiss starlet could be about to deliver on his undoubted potential, though, and Jol is determined to ensure that it is Fulham who reap the benefits.
He said of a man who joined the Cottagers on a free transfer from Palermo in 2011: "He's still not the best player in England, but I think in two or three years he could be a big player.
"Then maybe Juventus can come here and pay a lot of money for him. That would be good for everyone.
"I told him to count his blessings and to be happy at that age playing Premier League football. He needs to keep his feet on the ground. He's a very level-headed boy."
Jol added on Kasami, who took a 50 per cent pay cut last season to link up with Lucerne on loan: "There will be a situation in five or six months' time that we have to talk and extend his contract.
"If he didn't score that goal it would've been a different story.
"He could've gone to other clubs when he left Palermo but he came here. He started off well but he had to learn a lot and that's what he did.
"If you take the likes of Kyle Walker, Kyle Naughton and Andros Townsend, they played for other clubs then came back. Now Townsend is the one I go to the stadium for. He's a good player, almost like Arjen Robben, but not as good. He makes things happen for his team and Kasami's the same.
"He's got a very good shot and free-kick, so if he works hard he will be more and more important for us."