Jay Rodriguez surprised by Southampton's position in third after 2-0 win over Fulham
Jay Rodriguez believes there is 'no limit' to what Southampton can achieve after going third after beating Fulham 2-0.
Last Updated: 26/10/13 8:25pm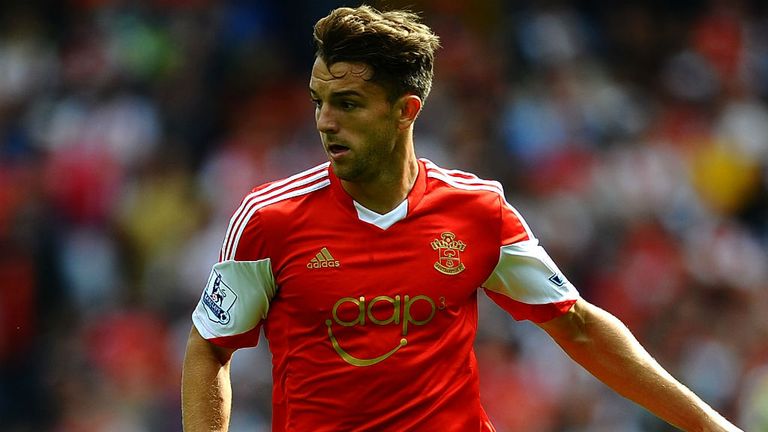 Rodriguez scored Southampton's second goal at St Mary's just before half-time after Rickie Lambert had headed the home side into a 20th minute lead.
The victory lifts Southampton into the UEFA Champions League places after a start to the season which has also brought a win at Liverpool and draw at Manchester United.
Attacker Rodriguez was taken aback to discover their position following the game but was adamant they can go further, telling Sky Sports 1: "That is unbelievable.
"We have got the belief, we just need to push on. I'm well chuffed.
"There is no limit to what we can we achieve. We just need to keep the belief."
Rodriguez emphasised the team's hard work and spirit as reasons behind their success which has taken many by surprise.
He said: "I don't think it is a secret really. We are a hard-pressing team, we work hard and we are honest.
"Great players, great talent, a great team to be in.
"We are focused on what we are working on, he (manager Mauricio Pochettino) has got us working with belief.
"I am just looking forward to the next game, I don't think we are going to change anything to be honest.
"Training is extremely hard; the lads have really taken to it and it is showing on the pitch."
He also pointed to working alongside the likes of Lambert, saying: "I have learned so much from him, he is great to play with."