Premier League: Mauricio Pochettino applauds Southampton after 2-0 win over Fulham
Southampton boss Mauricio Pochettino hailed the tenacity shown by his side during their 2-0 victory over Fulham.
By Ben Hampshire - Follow me: @BH92
Last Updated: 27/10/13 7:38am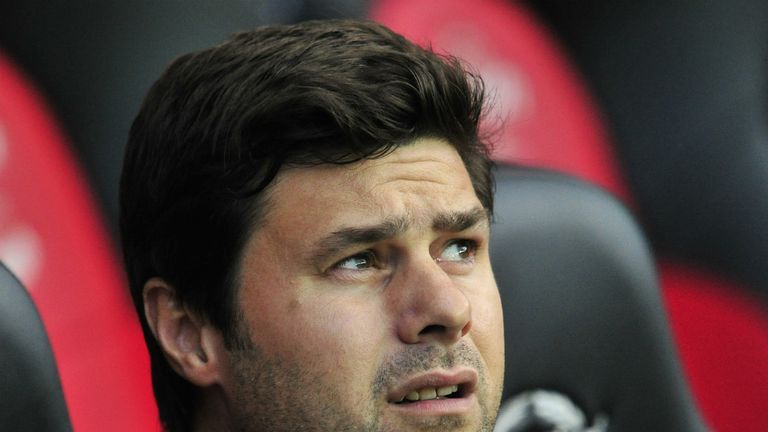 Rickie Lambert and Jay Rodriquez both scored with headers as Southampton dominated the Cottagers at St Mary's.
Saints went on to create 19 chances in the match and enjoyed 65 per cent of the possession as they moved into third in the Premier League standings.
Pochettino's side are now unbeaten in seven top-flight matches but the Argentinian boss insists it is the players who deserve to take the headlines.
"It's all about the players in the dressing room, they fully deserve all the plaudits today, they played very well," he told Sky Sports.
"They had a great game and put in an amazing performance, I want to congratulate them for the amazing effort they put in today and in training sessions.
"They always put in 100 per-cent but it's not just about the win today, it is about how the win was achieved, we played really well."
Another clean sheet means Southampton have conceded only three goals this term - the best defensive record in the Premier League - and while current progress delights Pochettino, he remains adamant his side are still developing.
He added: "It is a great satisfaction. It is all about the collective work to recover possession, it is all about being in possession and fighting really hard to get it back once we lose it.
"I don't know how far we can go down the season, it is more about the satisfaction of getting the win today.
"It is also the satisfaction of playing well and we just want to keep on learning and improving because there are things we need to improve."