Norwich boss Chris Hughton says Leroy Fer Cardiff incident has been 'dealt with'
Chris Hughton has given Leroy Fer a crash course in English football's values in the wake of his 'goal' against Cardiff.
Last Updated: 28/10/13 3:30pm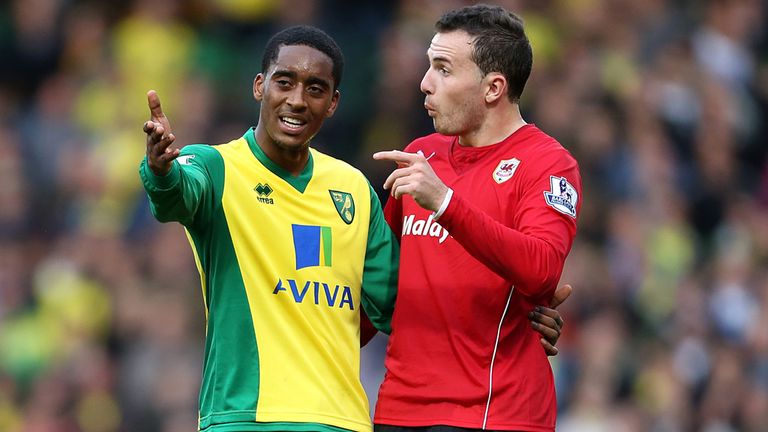 The Norwich midfielder ignored the usual sporting code to fire into an empty net after Cardiff had kicked the ball out with an opposition player down injured late on in Saturday's goalless draw at Carrow Road.
Referee Mike Jones disallowed the goal on the basis he had not blown for the throw-in to be taken, but Cardiff boss Malky Mackay and his players were incensed by Fer's behaviour.
And a post-match interview, in which Fer claimed his actions would have been perfectly acceptable in his native Holland, was hardly conciliatory.
Hughton said: "He's been made aware. It has been spoken about, and for us it's something we left as soon as we left the changing room. It's been dealt with.
"Leroy spoke very honestly after the game. He's an honest lad. I think he just got caught up in the moment.
"It was a fairly frustrating day for us. It was a game we should've won and could've won reasonably comfortably.
"He's a very honest individual, but I think he just got caught up in the moment."
Mackay said after the game he had the assurance of the Norwich bench that Cardiff would be allowed to equalise if Fer's goal stood.
But Hughton said: "He didn't have that conversation with me. Everything you're saying is very hypothetical because that wasn't the case.
"It's an emotional game, this was something that happened in the dying moments. Our concentrations are away from that. We move on."