Transfer news: Gus Poyet waiting to decide Sunderland's January plans
Sunderland boss Gus Poyet will wait until the next international break before drawing up transfer plans for January.
Last Updated: 31/10/13 12:04pm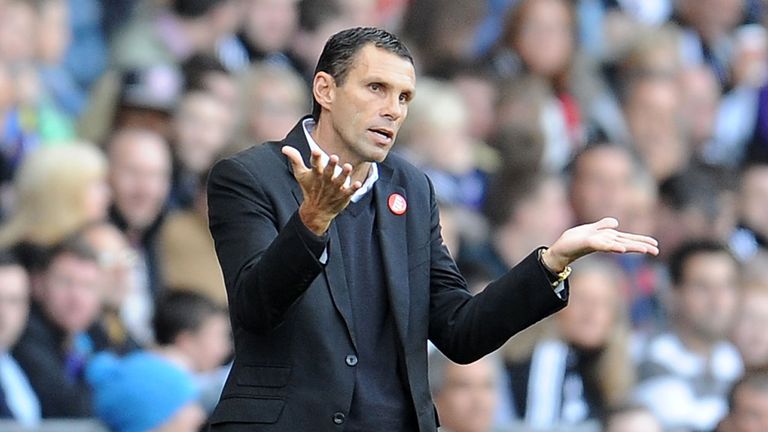 Poyet has been in charge at the Stadium of Light for less than a month and has taken in just two Premier League fixtures at the helm.
He has helped to collect a first success of the season - in a crucial Wear-Tyne derby with arch-rivals Newcastle United - but is still getting to know his players and what they bring to the squad.
Until he has had time to fully assess those already at his disposal, Poyet says he is in no position to divulge what he will be looking for during the winter window.
He told the Shields Gazette: "We will wait until the international week to sit down and analyse things. That's the time we decided with the club.
"We decided we would have those five or six weeks working with the players and then - after we have hopefully been winning - we will talk about individuals for January.
"Everyone wants to know who and where you want to bring people in. Even if you start winning, you might lose a key player to injury.
"But I would prefer to wait until then, it's perfect because it's the middle of November. That gives us another three or four weeks to work on it after that, and then be ready at the end of December.
"I look to do things early. It's not always possible, but the earlier the better."
He added: "No doubt, I'll know more about my squad by then as well. That's key.
"I want to give most of them the chance to know what we need from them, and to show me they can do it. After six weeks, if they're not showing it then, then you need to talk to them."