Norwich goalkeeper John Ruddy signs new four-year deal with Premier League club
Norwich goalkeeper John Ruddy has signed a new four-year contract with the Premier League club.
Last Updated: 31/10/13 6:09pm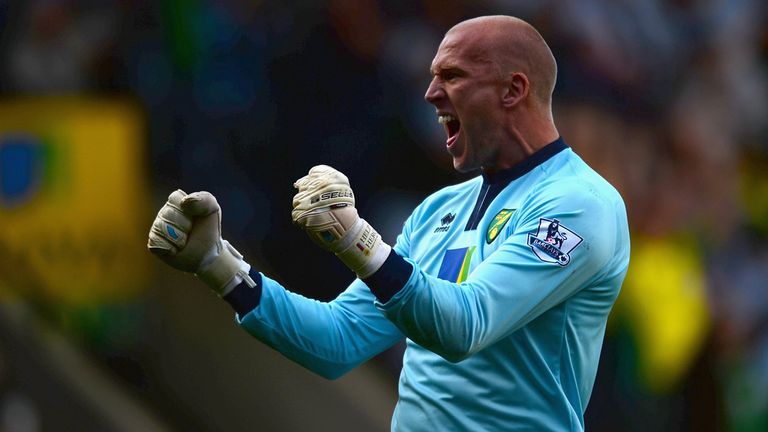 Ruddy has committed himself to a new deal which will keep him at Carrow Road until the summer of 2017, with the Canaires having an option of a further 12 months.
The 27-year-old has made 107 appearances for Norwich since joining from Everton in 2010 and made his senior debut for England against Italy in 2012.
"I'm more than happy to commit my long-term future to the club," Ruddy told the club's official website.
"I've thoroughly enjoyed my time at Norwich City - everyone has been very supportive. The whole club, the players and staff I have worked with have been fantastic.
"I've broken into the England squad while at Norwich, and without the opportunity they gave me I wouldn't have been anywhere near it. I was in a bit of a no-man's land before I joined the club, and they took a gamble on me.
"Thankfully I think it's paid off for both sides and now I'm just looking to keep up my form."
City manager Chris Hughton added: "We're really delighted.
"We were in a position where there was some interest in him in the summer, and I think that reiterated for us what we felt about John.
"We're really delighted that he has signed a new contract, and it's one that's thoroughly deserved not only for what he's done for the club but of course with his part on the international scene with England too."