Premier League: West Ham boss Sam Allardyce hits back at Tottenham's Andre Villas-Boas
West Ham boss Sam Allardyce has hit out at Andre Villas-Boas after the Spurs manager criticised Hull's style of play.
Last Updated: 31/10/13 9:11pm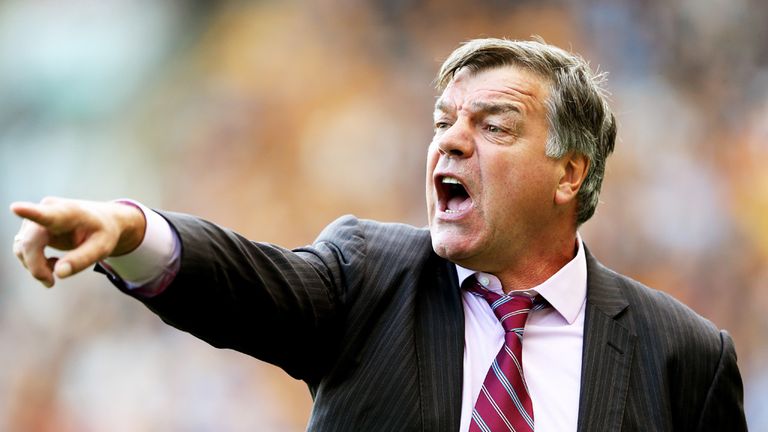 Allardyce has defended clubs using a defensive approach and says all teams play like that at times - including Spurs themselves.
"They do the same - you might say - when they play away in Europe, they'll play the same way," Allardyce told Sky Sports News.
"Chelsea will go to Schalke and play on the break, Manchester United will go to Bayern Munich and play the same way.
"They all play that way themselves, so they can't really criticise a team that comes to them and sits behind the ball.
"To hear a manager moaning about that! He should really watch what he's saying because when he does it he wants to get some praise for it if he ends up winning."
Allardyce, whose side have been drawn against Tottenham in the Capital One Cup quarter-finals, is facing an injury crisis ahead of Saturday's home game against Aston Villa.
Matthew Taylor is the latest player to be ruled out after suffering a knock against Burnley on Tuesday and joins Mladen Petric, Ricardo Vaz Te and Andy Carroll on the sidelines.
"It leaves us with a problem in terms of numbers," he added. "We're very short of first-team squad players available for Saturday.
"But it's about getting on with the job and using the players available and trying to bring the three points at home that we are looking for.
"I would hope by the time the Capital One Cup quarter-final against Tottenham comes around (in December) a lot of the players who are injured will be fit and we won't sustain any more injuries.
"At the moment it is a concern for us, especially when November and December comes and suspensions kick in.
"My focus to the medical staff is to get them fit and keep them fit otherwise it will be a long, hard winter for us."