Premier League: Sunderland boss Gus Poyet not pushing players out on loan
Sunderland boss Gus Poyet insists he is not forcing anyone out of the Stadium of Light despite two players being loaned.
Last Updated: 01/11/13 3:00pm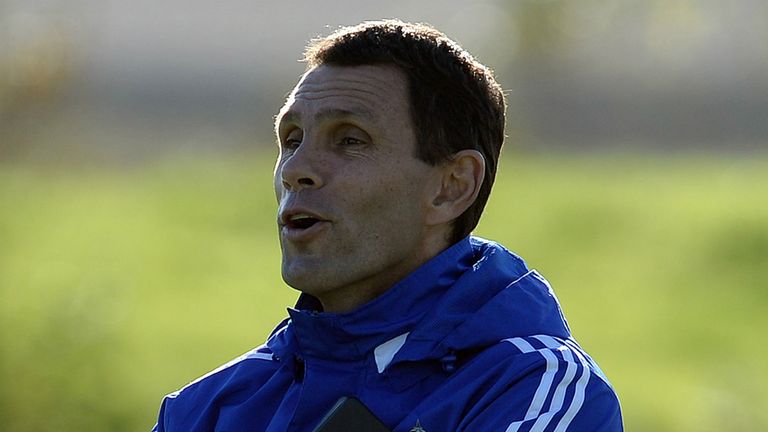 England Under 21 international Wickham joined Sky Bet Championship side Sheffield Wednesday on a short-term loan until January on Friday after Vaughan penned a three-month deal with Nottingham Forest on Thursday.
The Black Cats earned their first victory of the season in last weekend's Tyne-Wear derby and Poyet heads to the KC Stadium to face Hull City this weekend looking to double the tally.
Sunderland have no fresh injury concerns as they prepare for their trip south and Poyet, who is eager to keep all his players match-fit, explained that nobody would be loaned without consent.
"We're trying to be fair with the players," Poyet told the Sunderland Echo.
"Who, when and where depends on the club, the manager and the player. I don't like to push people out. I like to make sure they know where they stand.
"But there are options because of the quantity we have and the difficulties of keeping everybody happy."
He added: "It has to be a full agreement for everybody to be happy. It's not that we call people and tell them to get out and go somewhere."
Poyet currently benefits from the luxury of 26 fully fit players in his squad and believes it is crucial that those on the fringes still play regularly.
"I've never had it in my life with everybody fit," he said. "There's not one injury. It's very difficult for individuals, but very good as a manager.
"You can choose, but, for the players, it's not easy. There are players staying out [of the squad] who are very good players and have played at the highest level."