Manchester United boss David Moyes feels momentum after testing Old Trafford start
Manchester United manager David Moyes admits he is finally starting to get to grips with squad he inherited.
Last Updated: 04/11/13 9:09pm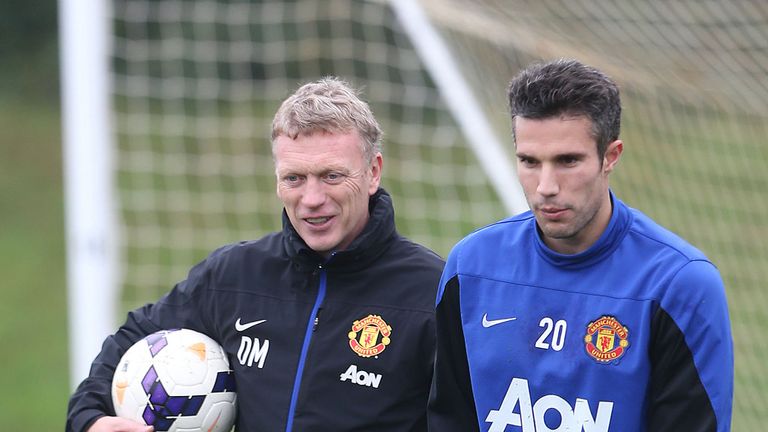 The former Everton boss has had a mixed start to life at Old Trafford since succeeding Sir Alex Ferguson in the summer but there have been signs of recovery in recent weeks.
United have won their last three matches in all competitions and are unbeaten in six since a shock loss to West Brom at the end of September.
Moyes said: "We have started to pull together one or two half-decent results. Hopefully that starts to build a bit of momentum.
"We were a little bit up and down at the start of the season - winning one, losing one - so we are hoping to get more consistency and our form follows that.
"It has been good, the games we have won, but we have still got a bit to go. I don't think the dust is all settled down, not at all.
"We have still got more days where it might not go our way but I think the team is beginning to look a little bit better."
"I am beginning to get to know (the players) much better. I am beginning to see them and get an understanding of what they can do, what they are capable of."
United head into this weekend's Premier League trip to Fulham in eighth place and trailing leaders Arsenal by eight points but Moyes is not especially concerned by the gap to a side his men face next weekend.
"It is a gap we have to continue to work to get closer to," he added. "We try to take one game at a time, get a bit closer to the top end. That is the plan but there is a long way to go."
Moyes also offered support to another man subject to scrutiny in recent weeks - his opposite number this weekend, Martin Jol.
"Fulham are a strong club, but it is still one of the clubs people might look at and think might be in the bottom half of the league, near the bottom end," he said.
"So maybe it shouldn't be too big a surprise. Martin is a good manager and has done a good job wherever he has been."