Premier League: West Ham manager Sam Allardyce says rivals also guilty of parking the bus
West Ham manager says rival Premier League managers cannot have it both ways ahead of Aston Villa's visit to Upton Park.
Last Updated: 01/11/13 6:02pm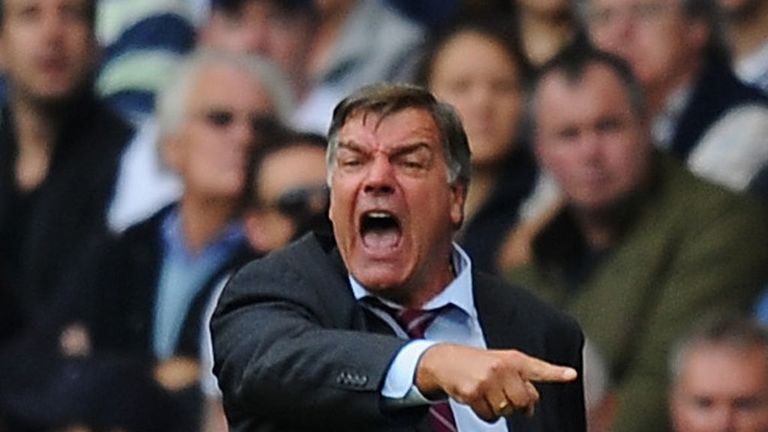 Tottenham's Andre Villas-Boas became the latest manager to voice his discontent after criticising White Hart Lane fans last weekend for not getting behind the team against a Hull side intent on getting men behind the ball.
But Allardyce insists the Premier League's big teams often play the same way, particularly away from home in European competition.
"They (Tottenham) do the same when they play in Europe," the West Ham manager said. "Chelsea will go away and play the same way at Schalke and play on the break. Manchester United will go away and play the same way.
"They all know that they play that way themselves so they can't really criticise the team that comes to them and sits behind the ball because they do the same in the bigger games, especially in the Champions League.
"So when you hear a manager moaning about that, he should really watch what he is saying because when it comes around and he does it he wants to get some praise for what he does, particularly if he ends up with a result or winning.
"We all have to tactically set out how to nullify the opposition."
Allardyce's men lie in 15th position in the Premier League table ahead of this weekend's visit of Aston Villa with nine points from their opening nine matches.
The 59-year-old will be hoping his side can add to their "bitterly disappointing" tally of two league victories so far this season.
"We are one of those teams who are struggling with points on the board. All that matters at the end is winning matches. Last season at home was a fantastic ride for us. This season it has been bitterly disappointing.
"The players are bound to feel extra pressure and feel more anxious but they have to remind themselves of the good performances they've given and continue in that vein from a confidence point of view.
"We have been severely punished for not taking chances."