Premier League: Andre Villas-Boas impressed by progression of Romelu Lukaku
Andre Villas-Boas says Everton striker Romelu Lukaku will be a major threat to his Tottenham defence on Sunday.
Last Updated: 03/11/13 12:43pm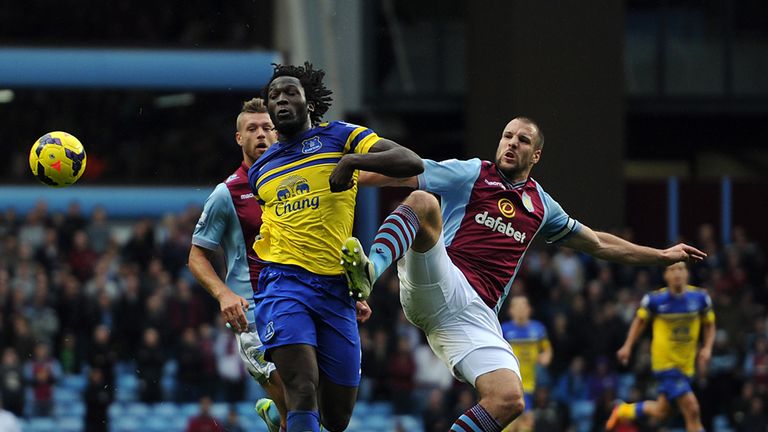 Lukaku has scored five goals in seven games for Everton since joining the club on loan from Chelsea in the summer.
The Belgium international striker was a big hit on loan at West Brom too last season, and the last two seasons have been in marked contrast to Lukaku's early days at Chelsea when his manager was Villas-Boas.
Lukaku was furious with his treatment by Villas-Boas, but the two have since buried the hatchet.
"The player did extremely well last season and has continued to do well for Everton. The potential is there," Villas-Boas added.
"We all recognise he can become an influential striker in the future. Chelsea's standards are very, very high so the jump will be very difficult for him, but he has shown he can cope with the Premier League and it's another step up for him, at Everton."
Tottenham were in the midst of a strong run last season when they visited Goodison Park and all looked to be going well when the Londoners took the lead halfway through the second half.
Everton hit back with two late goals to steal the victory, however.
Those three points would have been enough to put Tottenham in to the Champions League last term, so Villas-Boas knows his team cannot afford to throw points away again this season.
"We've spoken about (last year's) result as the deciding factor for us not making it into the Champions League because everything changed quite dramatically," Villas-Boas said.
"It serves us as a lesson to be kept aware of and it's not something we want to see again."