Tottenham boss Andre Villas-Boas plays down lack of Premier League goals
Andre Villas-Boas has insisted he is not worried about Tottenham Hotspur's low goal tally in the Premier League.
Last Updated: 04/11/13 11:38am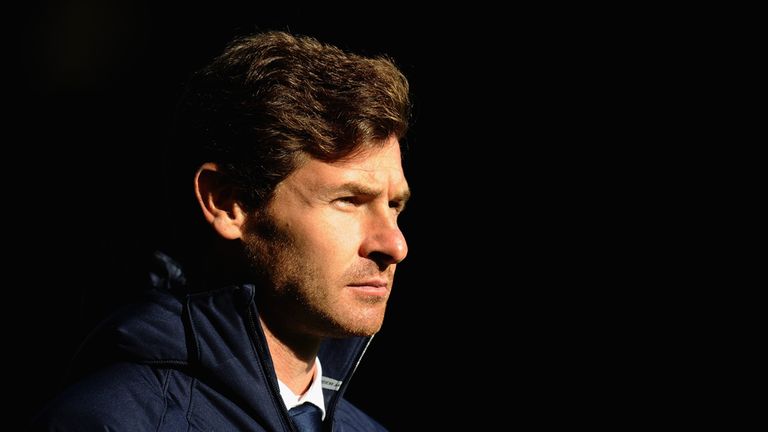 Spurs have scored just nine times in their opening ten league games after drawing a blank in Sunday's 0-0 draw away to Everton.
However, Villas-Boas believes it is unfair to criticise the team for a lack of firepower, pointing to their record of 30 goals in 17 matches overall this term.
Villas-Boas has been pleased with Tottenham's performances and maintains that the most important thing is that they are fourth in the table.
He said: "The chances are coming and sometimes they go your way and the opponent is not there to stop it.
"The team is creating more chances and more shots. I carry on about all the good statistics and others about all the negative, and there will be debate.
"At the moment it is results that have put us in fourth and into one of the spots in the Champions League.
"You can have more goals, less goals. We all want excitement but right now the team is doing extremely well."
Villas-Boas was asked at the post-match press conference why he continues to overlook the claims of Adebayor, who is yet to feature this season and has spoken out about his frustration.
Villas-Boas said: "There is competition for places and you have to try to break into the team.
"No matter how hard you try the others are trying as hard.
"He has to be patient and wait for the opportunity whenever it arises.
"That is the nature of every top club.
"He has to continue working hard. It is just the others are working just as hard."