Loic Remy praises Newcastle atmosphere and wants to pass 16 goals for the season
Newcastle striker Loic Remy wants to set a new best tally for goals after hailing the atmosphere at St James' Park.
Last Updated: 04/11/13 11:41am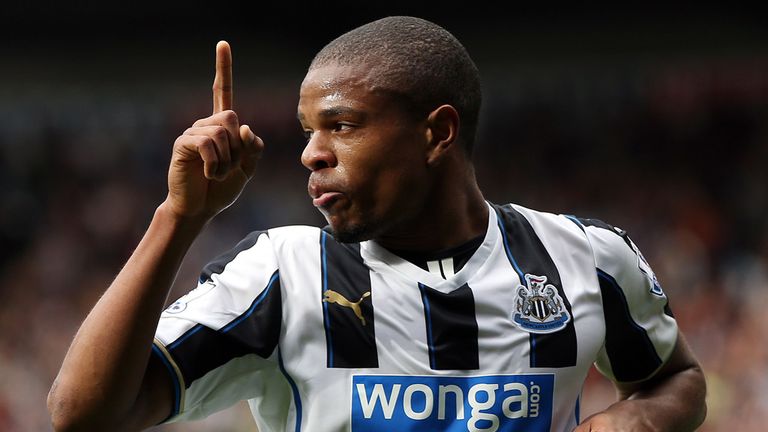 Remy scored his sixth goal for Newcastle in Saturday's 2-0 win over title contenders Chelsea and his current benchmark for a season is 16 from his time at Marseille.
The France international was delighted to score against Chelsea and was left impressed by the atmosphere generated by the Newcastle fans at the game.
"Before I came here I heard about the fans, the atmosphere, but I didn't really understand until I felt it on the pitch," said Remy.
"When you get a big win like this - wow! I play football to have these kinds of moments. It is an amazing feeling.
"In terms of goals my record season was 16 when I was at Marseille so if I can do better that would be great.
"My focus is also about the team. Alone, I can do nothing. When I was at QPR, I was only there for six months and I scored six goals. I'm confident at the moment.
"The gaffer said at half-time, 'Come on, you can do better. I know your level, you need to up your level a little bit' and that's what I did."
Remy is on loan from Queens Park Rangers and does not plan to make any long-term decisions about his future until the end of the season.
He added: "I feel very good here at Newcastle, but we speak to everybody in July. It depends on QPR, it depends on Newcastle, it depends on me.
"There are so many things. I will not think about it until the summer.
"It is a good thing that the fans react well to me. Even after last January when I went to QPR instead of signing here.
"They have stayed behind me, so that is why each game I try to do more and more for the team, to say thank you to them."