Premier League: Scott Parker ready to contribute and build with Fulham
Fulham midfielder Scott Parker has no regrets about leaving title contenders Tottenham in search of regular football.
Last Updated: 08/11/13 2:06pm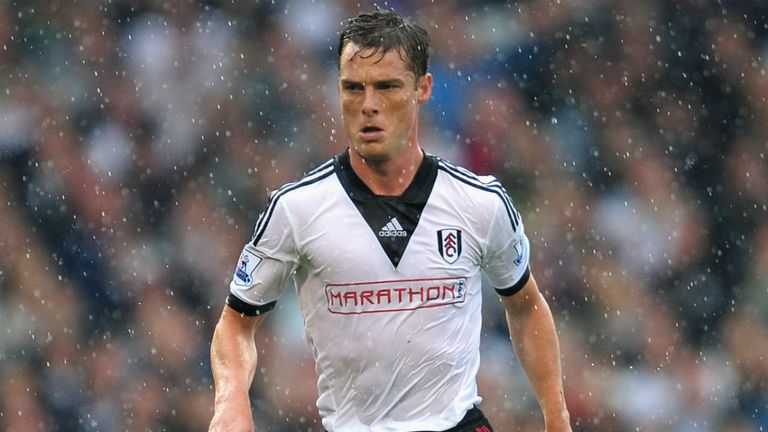 Parker's former club Spurs are currently fourth in the Premier League standings, while Fulham are languishing in 16th, but Parker believes unity will guide the Cottagers to safety.
The central midfielder moved to Craven Cottage in August as Tottenham manager Andre Villas-Boas invested heavily in overseas talent with Paulinho, Roberto Soldado and Etienne Capoue among a host of summer signings to arrive at White Hart Lane.
Parker, who received a Premier League winners' medal with Chelsea in 2005, admits success can be attractive but believes playing regularly is of paramount importance.
"I've been really happy with the way it's gone," he told The Sun "Spurs are definitely title contenders. This year, any team can beat any team on their day.
"If I'd have stayed at Tottenham I wouldn't have played a lot. Andre Villas-Boas never sat me down and said ' You aren't going to play this year'. It was a general conversation, we both knew the situation.
"I had the same thing at Chelsea. We won the league under Jose Mourinho and I was part of that squad. But, to be honest, I didn't feel like I had any input.
"At my age I need to play and I felt Fulham was the ideal choice, somewhere I could contribute and develop something."
However, Fulham stand on the brink of the drop zone after just three wins from their opening 10 top-flight fixtures but Parker insists everyone must remain committed to the cause.
Experience
"It's going to be a tough season for us but we all need - players, managers, fans - to stick together in this situation," he added. "I feel a sense of responsibility.
"When the club brought me here, they bought my experience and knowledge. I need to help as much as I can, along with the other lads, to mould us all together so we stick together.
"We need to look after each other and support each other and hope it turns a little bit. I'm sure it will."
Despite fans expressing their discontent at their current form, Parker remains adamant manager Martin Jol is showing no signs of strain as Fulham strive to put distance between themselves and the bottom three.
"We have been unlucky but there have certainly been times this year when it has not been good enough," he said.
"In saying that, the booing doesn't help. But the fans have a right to express how they feel.
"At times the manager has come in for a bit but he knows what has to be done. As a player, I don't sense that he shows any pressure or nervousness around me.
"How he's feeling deep down inside, no one knows, but as a manager I suppose you can't show it and let your players feel it and he doesn't."