Premier League: Kevin Phillips wants Crystal Palace to appoint new manager quickly
Kevin Phillips believes that Crystal Palace need to appoint a manager soon if they want to stay in the Premier League.
Last Updated: 09/11/13 2:15pm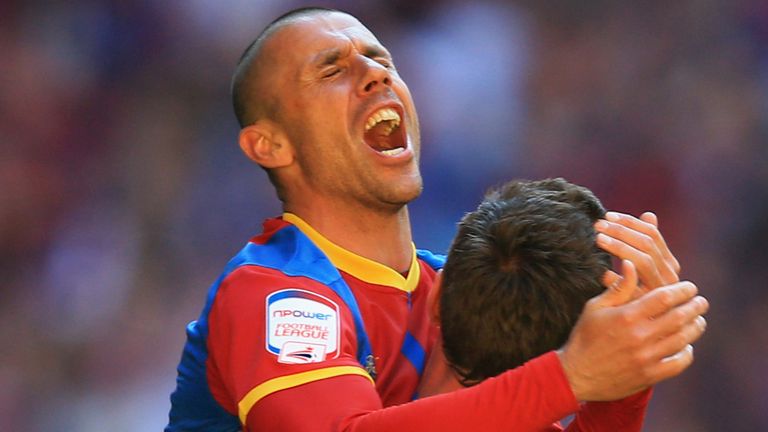 The Eagles are currently bottom of the league and have won just one of their opening 10 fixtures, prompting assistant manager Keith Millen to take over as caretaker manager after Ian Holloway quit last month.
At 40, Phillips is the league's oldest outfield player and reckons that Palace's new boss needs experience of the Premier Division and the Championship if he wants to succeed departing boss Ian Holloway.
"It will give everyone a lift when the new manager arrives - the quicker the better," he told the Daily Express.
"If the new manager has Premier League experience, then great, but it is quite an art getting out of the Championship. You need to know that league too.
"I know it sounds that I'm already talking as though Palace have already been relegated, but the club does have to look at the bigger picture."
The ex-Sunderland striker has admitted that the team have failed to form as a unit after Holloway brought in 15 new players following their Championship play-off final win over Watford in May.
"Keith has done an excellent job of making sure spirits stay high, but it doesn't help being between managers," added Phillips.
"If Ian had to do it all over again, then I'm sure that he would not bring in so many new faces in such a short space of time.
"It's has not gelled at the moment. But if Palace want to survive in this Premier League, then things want to start improving for us over the next three or four weeks."