West Ham: Leyton Orient should hold direct discussions with LLDC
West Ham believe Leyton Orient should hold direct discussions with the LLDC over the Olympic Stadium.
Last Updated: 18/11/13 9:00pm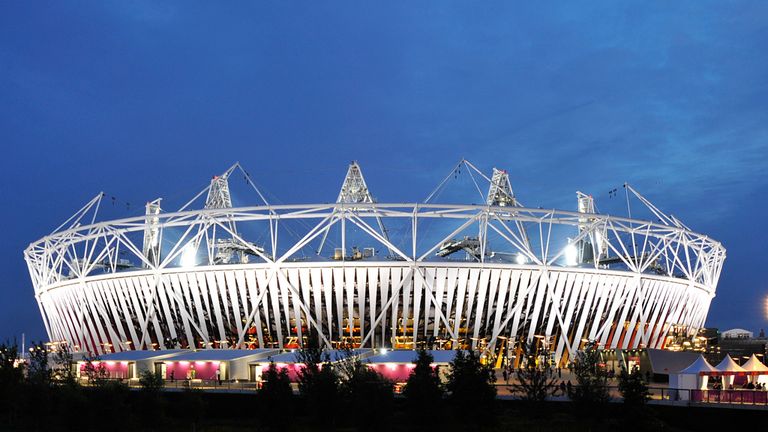 A House of Lords report was published on Monday which recommended the two clubs work together, and even suggests that Orient be granted occasional use of the stadium.
Negotiations ended last March with the LLDC signing off West Ham as anchor tenants, the Premier League side agreeing a 99-year lease with the stadium to be transformed into a 60,000-seater venue in time for the 2016-17 season.
While Orient chairman Barry Hearn wants there to be three-way talks between the two clubs and the LLDC, for West Ham any discussions should be just between the League One club and the LLDC which owns and manages the stadium.
"Looking forward, our focus is solely on creating a stunning new home for the club and its supporters in 2016, alongside a long-term legacy for the community of east London," said a West Ham spokesman.
"What goes on with other interested parties is very much a matter for (Leyton Orient) and the LLDC and not West Ham United.
"We welcome the committee's comments and are happy the House of Lords have recognised that West Ham United's selection will ensure the stadium reaches its full legacy potential."
Orient welcomed the report and on their website a statement from Hearn read: "I agree with the House of Lords recommendation - ourselves, West Ham and the LLDC should sit down and work this out together once and for all.
"Leyton Orient is a local club which undertakes a huge amount of community work in one of the poorest areas in London.
"It has been said that Orient did not bid enough to cover its costs of using the stadium, but we were bidding within our means and against ourselves - we do not know what the LLDC want from us because they will not tell us.
"So we ask them again, publicly, to say what we have to pay to share the stadium, a national asset which is on our doorstep.
"We are writing to the LLDC seeking a meeting so that we can have an open and transparent discussion about what part we can play in the future use of the Olympic Stadium."