Premier League: Gary Medel will not alter his game at Cardiff
Gary Medel is aware that he has a chequered disciplinary record but insists he will not be changing his ways at Cardiff.
Last Updated: 21/11/13 10:10am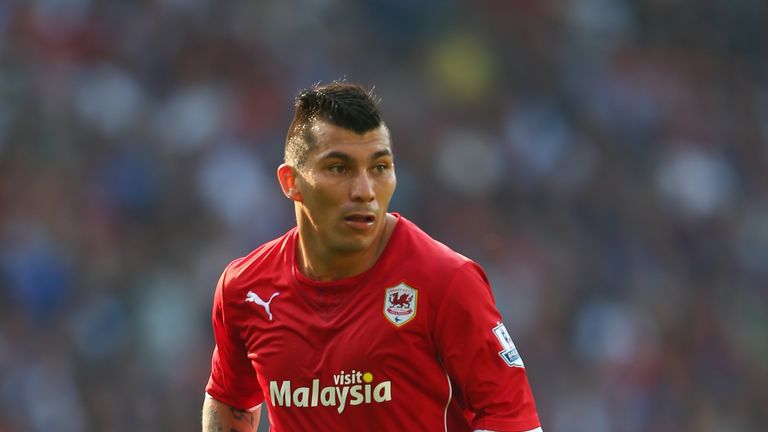 The Chile international, who helped his country to a 2-0 victory over England at Wembley on Friday, arrived in the Premier League over the summer with a reputation for losing his cool.
Seven red cards in just two-and-half years at previous employers Sevilla suggested that Malky Mackay had taken something of a gamble.
Medel has, however, picked up just one caution so far this season and has added much-needed bite to the Bluebirds' midfield.
He insists that he has not looked to curb his combative ways, he has merely matured as a footballer and learnt how best to channel his aggression.
Medel, a man who has earned the nickname 'Pitbull', told the Daily Mail: "I am very passionate and I am very loyal to my teams.
"The red cards and a lot of the incidents I have had - they are almost all because of my reaction and not my action. They are not for bad tackles. I have a big temper but as I am growing, I am learning and trying to adapt, to react less, because I know I must. I am maturing.
"I will not change the aggression in my game. English football is great. In Spain, if you breathe you get a yellow card. Here it is more intense physically. I like to be intense, I love to win tackles. I will not change that.
"People have the idea that the pitbull is a bad dog, but if you learn about it, you'll see it can be aggressive, but it is loyal. It bites when it has to bite."