Premier League: Matt Lowton blames himself for his poor start to the season
Matt Lowton is keen to reclaim a spot in Aston Villa's starting XI after admitting his early-season form has been poor.
Last Updated: 21/11/13 11:11am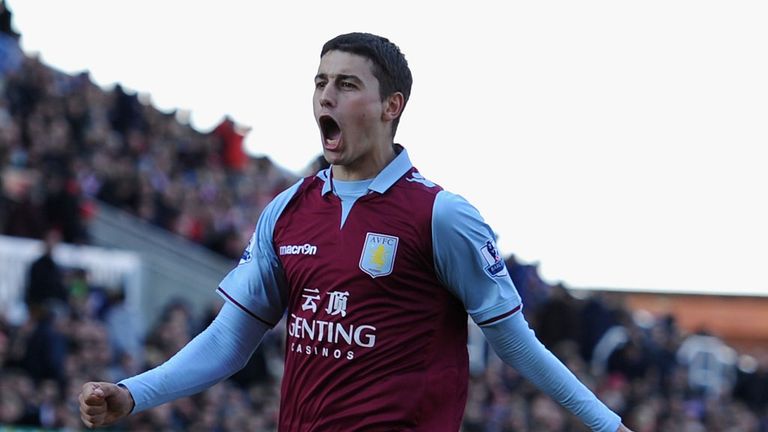 After appearing 44 times for Villa last term, Lowton has largely been reduced to a substitute role this season, with manager Paul Lambert favouring summer-signing Leandro Bacuna.
However, Lowton believes that Lambert was right to drop him and that he can only blame himself for his poor start to the campaign.
"It's my own fault," Lowton told the Birmingham Mail.
"I'm not trying to say I was dreadful, but the standards I set last season were sky-high for myself, which I was very pleased about.
"I said to myself I don't want to fall below those standards, but I've been at fault for a few goals this season and it's not good enough.
"We want to be a team that's pushing on in the top half of the league and we're not going to get that if people are not doing their jobs right."
The 24-year-old says he is still confident in his ability and hopes to persuade his boss into recalling him for Monday night's match against West Brom.
"I always work hard whether I'm in the team or not," he added. "But I've got to show the manager I'm not going to let my head drop.
"I've got to keep going and make sure I'm ready and that I'm fit enough when I'm called upon. It could be any point.
"Even if I'm named on the bench, someone could get injured after two minutes and I could be in. So I've got to make sure I set my stall out as if I'm starting, so to speak, so I'm ready to go."