Atletico Madrid's Toby Alderweireld advises Kevin de Bruyne of Chelsea on possible move
Atletico Madrid defender Toby Alderweireld has admitted he would love to be joined at the club by Kevin De Bruyne.
By Kristof Terreur
Last Updated: 26/11/13 12:18pm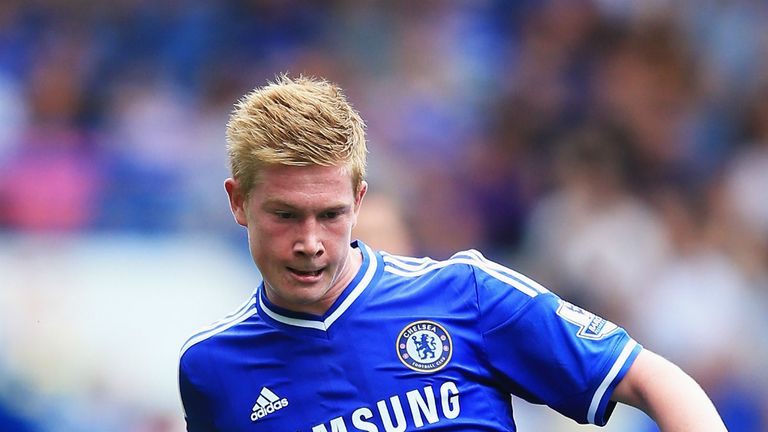 De Bruyne has confirmed he would he would be open to the idea of leaving Chelsea on loan in January after playing a minor role during the first half of the season at Stamford Bridge.
The 22-year-old attacking midfielder had hoped to establish himself as a key man under Jose Mourinho after returning to London in the summer following a successful spell on loan at Werder Bremen.
However, the fierce of completion for places has left De Bruyne on the fringes, and his Belgium coach and a number of his national team-mates have advised him to look elsewhere ahead of the World Cup.
Alderweireld would welcome De Bruyne to Atletico, although he recognises that the team are performing so well it could be difficult to get games.
He believes De Bruyne must think about where he is likely to play most regularly.
"It will be fantastic if he joins Atletico in January," Alderweireld, who made the move to Madrid from Ajax in the summer, told Het Laatste Nieuws.
"Kevin is an excellent player. He knows how to play football.
"On the other hand, this team is already shaped and is doing well in the league.
"If he decides to leave Chelsea, he has to move to a team where he can play regularly, because the World Cup is coming."
Bremen have expressed an interest in taking De Bruyne back on loan, while fellow Bundesliga sides Wolfsburg and Schalke have also been linked with winter moves.