Arsene Wenger relaxed about new contract at Arsenal
Arsenal manager Arsene Wenger insists there should be no concerns over a delay in signing a new contract at the club.
Last Updated: 01/12/13 11:04am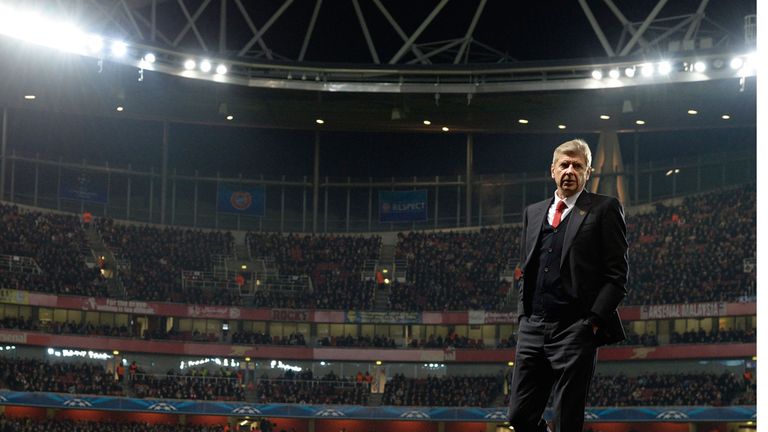 The 64-year-old Gunners boss, the longest-serving manager in English football, has been offered an extension to his current deal, which expires at the end of the season.
But no deal has yet been completed, and Wenger maintains he is focused only on Saturday's game at Cardiff City and the opportunity that represents for his team to move seven points clear at the top of the Premier League.
When asked if the negotiations would be concluded by Christmas, Wenger said: "Why? Do you treat that as a present?
"I said many times, that people don't need to question my commitment to this club.
"I can just reiterate what I said at the start of the season - I want to feel that I do well, and focus on that."
Wenger added: "I am relaxed about the situation. What is important is that the players have the support, to focus on the target which is to do well in every single game."
Saturday's trip to Cardiff represents a return to the club where Aaron Ramsey started his career before a £5m move to the Gunners in 2008.
Ramsey has been one of Arsenal's key men this season, scoring 13 goals from midfield, and Wenger feels the 22-year-old can get even better.
"He is a young player and there is a lot more to come from him," said Wenger. "There is no limitation to his development, he can be a complete midfielder. Efficient defensively, efficient offensively, that is what real footballer players are.
"I saw him on tape when he played with Cardiff. The first time I met him was in Switzerland, with his parents, when he had a choice to make and I was at the European Championships.
"After, he decided to come and join us and the rest you know. I expect him to continue to improve, of course."