Transfer news: Steve Clarke confident West Brom can match Youssouf Mulumbu's ambition
Steve Clarke has no issue with Youssouf Mulumbu airing his ambition and hopes West Brom can take him to those levels.
Last Updated: 05/12/13 10:22am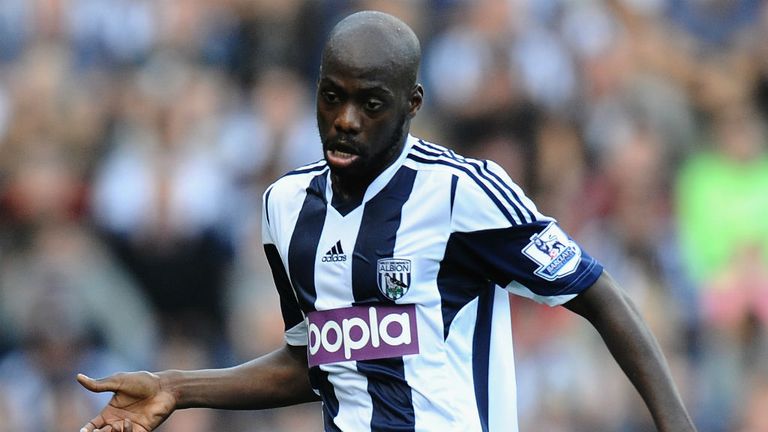 Mulumbu's future at The Hawthorns has become a subject of heated debate following quotes attributed to him by the French media.
An interview carried out over the weekend had the Congo international suggesting that he had attracted interest from Arsenal and was eager to leave the Baggies for a more 'classy club'.
He has since sought to clarify his comments by announcing that he had been misquoted, and Clarke is happy with the explanation he has received.
The Scot hopes that will be the end of the issue, with there no intention on his part to offload a player who can help West Brom hit their own targets - which include pushing for Europe.
He said in the Birmingham Mail: "Of course I have spoken to him and the club have also spoken to him. We are happy with his explanation and it's done and dusted for me.
"The gist of the article is that he is ambitious and what is wrong with that?
"Youssouf has signed a few contracts since he has been here. He likes signing contracts!
"It is quite surprising in that he doesn't really speak to you guys (the media).
"He very rarely does an interview. It came from nowhere and having the translation we've got, and speaking to Youssouf, for me it is not really worthy of further comment.''
Clarke added: "I think we can satisfy a lot of the ambitions he talks about.
"If you are talking about Champions League then I'd be foolish to sit here and say I could satisfy his Champions League ambitions - if that's what his ambitions are.
"But Europa League? Why not? That's something we have to build towards. Clubs of a similar level to ourselves have competed in the Europa League.
"I'm not saying this year or next year. But some time in the future, why can't West Bromwich Albion not be a club to qualify and play in the Europa League?"