Premier League: Manchester United vice-chairman Ed Woodward seeks English review
Manchester United executive Ed Woodward believes the English system needs a review to help develop emerging talent.
Last Updated: 05/12/13 9:46am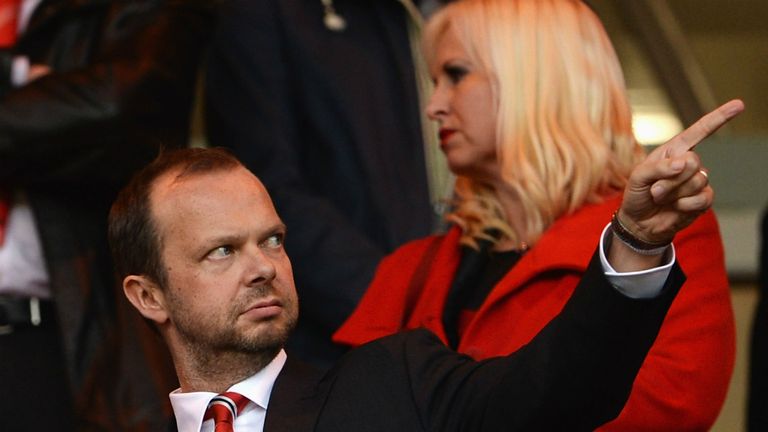 Woodward, who assumed the responsibilities relieved by David Gill in the summer, is calling for a 'B' team competition to be implemented.
There are claims the current Under 21 and reserve teams do not provide enough competition to further developing players.
Woodward believes the Spanish model, which sees Real Madrid and Barcelona operate second teams under La Liga level, is worthy of evaluation.
"If we could have a 'B' team playing, it would solve a lot of issues," he told The Sun.
"The reserves do deliver some of the objectives, the system just isn't as good as it could be.
"Barcelona and Real Madrid have a competitive edge with their system, as have Ajax.
"You can look at different models. There is no clear and obvious answer."
Financial Strength
Despite there being an on-field shortfall for United so far this term, with the defending Premier League champions 12 points off the pace in the 2013/14 title race, Woodward was delighted to reveal a 63% increase in sponsorship revenue for the first quarter of the year.
Woodward remains confident this trend will continue and told fanzine 'United We Stand' the club does not have to keep winning trophies to be attractive to sponsors.
"There's still a lot of affinity with the club and interest," he said. "The reality is that you can't always win.
"If we have a bad year we have the financial strength to change the team. We have so much deeper financial strength that instead of selling three players and buying three, we can do five."
Such financial might means United fans should have no fears of Old Trafford ever being sold for naming rights according to the 40-year-old.
"It's important that Old Trafford is Old Trafford," Woodward insisted.
"The Glazers are actually very traditional in their views.
"People have asked us the question, asked us if we would consider [selling the naming rights]. We won't."