Premier League: Luis Suarez impresses Liverpool's record goalscorer Ian Rush
Liverpool's record goalscorer Ian Rush has paid tribute to striker Luis Suarez after his four goals against Norwich.
Last Updated: 05/12/13 2:11pm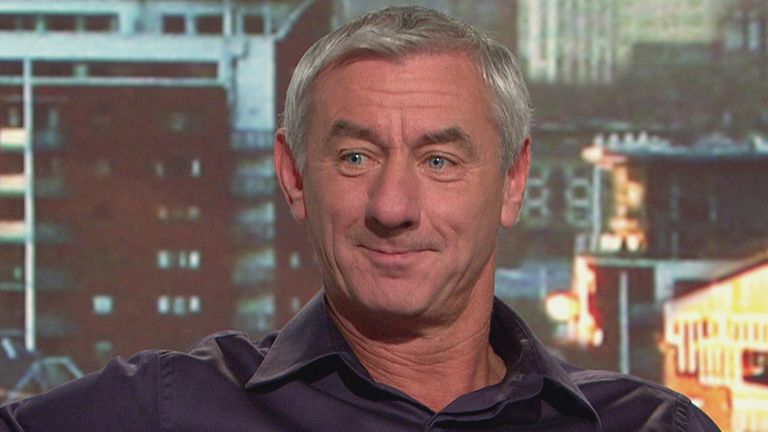 Suarez received all the acclaim for the quality of his finishes as well as his impressive feat as Liverpool won 5-1, with Raheem Sterling completing the rout two minutes from time.
Rush netted 346 goals during two spells at Anfield and the Liverpool legend praised Suarez after he scored his third hat-trick and 11th goal against Norwich in five games.
"I thought he was unbelievable," said Rush. "I think there are certain games and certain players that are special. And when Luis plays against Norwich he is absolutely incredible.
"Norwich didn't do anything bad. I think they were okay, but that was a one-man team, it was an unbelievable performance.
"I think Suarez went out against Norwich knowing he was going to score. There are certain games you play in where you hope you're going to score
"That's his third hat-trick against Norwich, so Luis went out against Norwich knowing he was going to score. I think that was the difference last night."
Rush believes Suarez is constantly improving at Liverpool, and after running his compatriot Gareth Bale close as his player of the year last season, the Welshman reckons the former Ajax star is as good as Lionel Messi and Cristiano Ronaldo.
"I think the way he''s playing, I think last season he had a fantastic season when I thought him and Gareth Bale were the best players in the Premier League," Rush added.
"I think this season he's even bettered that. He's in incredible form. The way he performed last night they were wonder goals, they weren't just tap-ins. I think you have to compare him with Messi and Ronaldo now."