Malky Mackay praises Cardiff summer signing Peter Odemwingie
Malky Mackay has described Cardiff's summer signing Peter Odemwingie as "a joy to work with".
Last Updated: 14/12/13 2:24pm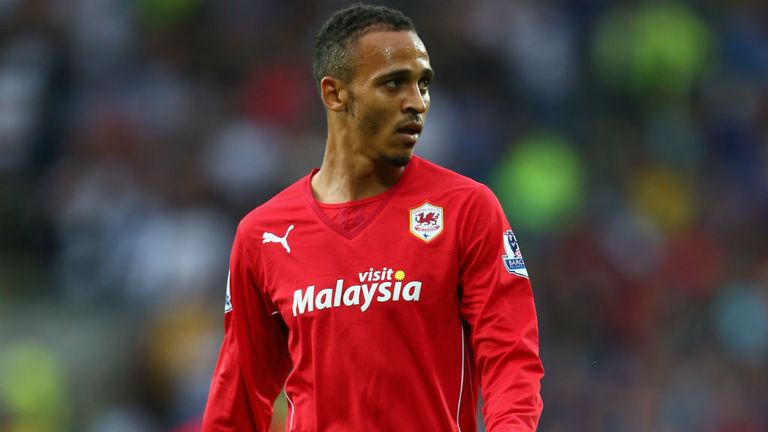 If selected, Odemwingie will line up against his former employers for the first time since joining the Welsh outfit late in the summer transfer window.
He spent three seasons with the Baggies but his time there is best remembered for a controversial incident in which the striker drove to QPR on the January deadline day in a bid to secure a move, only for the deal to fall through.
While the incident has portrayed the Nigeria international as a troublemaker in some quarters, Mackay has only positive things to say about Odemwingie on Friday.
"There was a lot of press around Peter concerning that January, in terms of his on-off transfer to QPR," said the Cardiff boss.
"He obviously took a lot of stick over that, but I can only speak about the lad that I know.
"I phoned up certain people who played with him and coached him and managed him and they were glowing.
"If they hadn't been, that would have given me cause for concern.
"The boy I have met and I have here is articulate, he speaks four or five different languages, he is intelligent, he has smiled since the day he arrived here and he is very polite too.
"He is a talented footballer and definitely wants to do well for us. He has been a joy to work with and he wants to do the best he can for the club, so it has been a really good one for us.
"We did our homework on him and had he not been the right kind of person, I wouldn't have brought him in."