Premier League: Sunderland boss Gus Poyet calls for winter break
Sunderland boss Gus Poyet is the latest to call on the Premier League to introduce a mid-season winter break.
Last Updated: 20/12/13 10:39am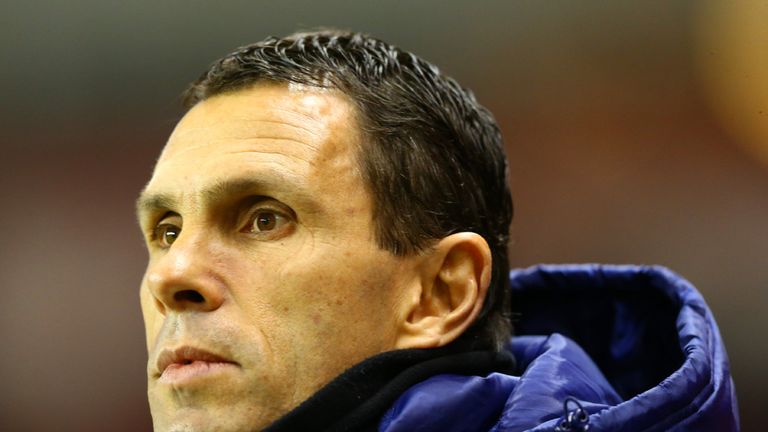 The Uruguayan is facing up to a testing run through Christmas and into the New Year which will see the Black Cats take in 12 fixtures in six hectic weeks.
He considers that to be 'craziness' and sees no logical reason for such demands to be placed on players.
Poyet is not looking to completely rip up the festive calendar - which is part of English sporting culture - but believes changes need to be made which would benefit all concerned in the long run.
He said in the Daily Mirror: "I cannot understand why we don't have a break. It's so simple and so natural everywhere else.
"The only explanation I've ever had is that we always play on Boxing Day and, yes, I think we should play on Boxing Day, but then stop.
"We are not looking for a winter break to go to Dubai. I want to have a break so the players can relax and get away from football.
"For us, from now to the end of January is going to be a nightmare.
"On coaching courses you are supposed to play then analyse the game, but we have no time. We are not going to be able to do that because there is no time - it's bang, bang, bang."
Poyet added: "I would set up the Premier League to mirror the school calendar year, so people working in football could have holidays with their kids. Is that unfair?
"We need to stop playing at the end of June and go on holiday in July so you can go with your kids.
"During the summer it's too hot, so we start playing again in September. Then you stop in December, take two weeks off and start again in January."