Premier League: West Ham's Ravel Morrison maturing, says Sam Allardyce
West Ham boss Sam Allardyce believes Ravel Morrison has matured since leaving Manchester United to join the Hammers.
Last Updated: 21/12/13 12:04pm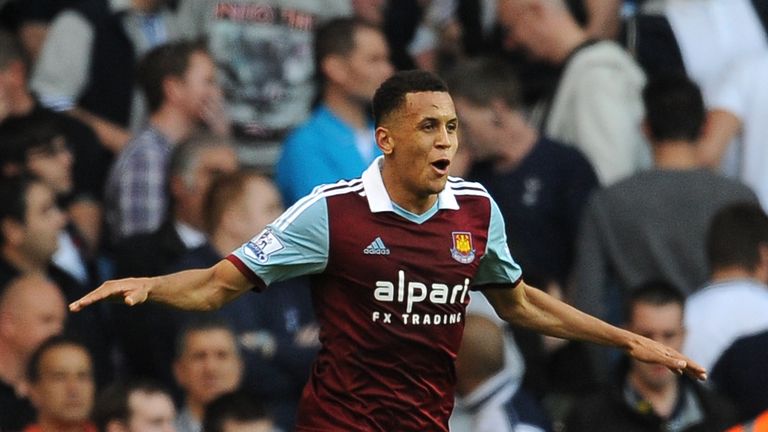 Morrison will return to Old Trafford on Saturday as Allardyce's team aim to pile yet more home misery on David Moyes' struggling side.
And Allardyce has been full of praise for the 20-year-old England Under-21 international, who initially spent a year on loan at Birmingham before re-joining West Ham, with whom he has flourished this season, scoring five goals so far.
"Sir Alex [Ferguson] let Ravel go for his own benefit," he said. "He [Ferguson] said that if he comes down to you, hopefully he will find a new life and a new way of living.
"His ability will then start to come through because all he asks and all he wants in his life is to play first-team football, that was all he said he wanted to do and why he wanted to leave.
"In actual fact, he struggled to look like he was capable of playing football in the first team with us. That's why we sent him on loan to Birmingham and I thought since that year, he's grown up.
"Somewhere along the line, the lad has woken up and I think he's changed himself and delivered."
However, despite Morrison's impressive displays, Allardyce is keen to keep the player focused and also not to allow expectations to put too much pressure on him.
"The expectation becomes 'will it come every single week?' and that can't really happen at such a young age," Allardyce added.
"It's nice if it does. We've got to manage the situation and just try and keep encouraging him.
"I think from our point of view, if he gets selected for Old Trafford on Saturday, that the real message from me to him would be to try and get a result as a team and play one of your top performances in a team situation when you would help to get us that result by using your abilities in a team performance.
"When you've got his ability, there is going to be the temptation to go out and think 'look at me' - and I have to try and guard and avoid that situation."