Paul Lambert encouraged by Aston Villa performance at Stoke
Aston Villa manager Paul Lambert heads into Boxing Day encouraged by his side's performance at Stoke on Saturday.
Last Updated: 27/12/13 6:18am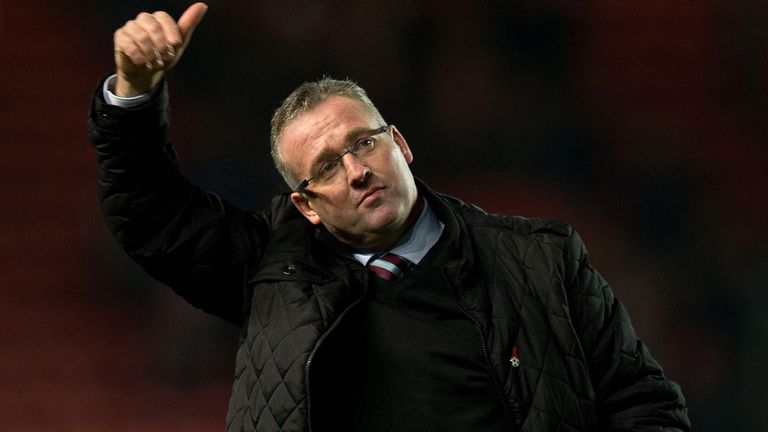 Villa have back-to-back home games this week, with Crystal Palace the visitors on Thursday followed by Swansea two days later.
No team in the Premier League has picked up fewer points at home than Villa's seven, but Lambert believes there are plenty of reasons to be optimistic.
He felt the 2-1 defeat to the Potters at the Britannia Stadium was undeserved and is looking for a repeat performance, if not result, against Palace.
Lambert said: "If you look at the middle of the table, there's nothing in it. One win takes you up a few places.
"They're two hard games but we'll go and give it our all and try to win. If we play like that, then I'll be more than happy, just get the break and try to get a win."
Lambert is a fan of new Palace boss Tony Pulis, who left Stoke in the summer after seven years.
The Scot said: "Tony's given them a lift. He's an infectious kind of guy, I've been in his company a lot and he's good company.
"You look at the job he did at Stoke. I don't think he got given the credit for it. The club is the way it is because of him. He has his way of playing and you have to respect it - there's no right way and wrong way to play a game of football.
"Sometimes a manager goes in and gets a lift, sometimes it tails off, but it will be a tough game for us."