Manchester City manager Manuel Pellegrini confident ahead of Liverpool clash
Manchester City boss Manuel Pellegrini acknowledged the threat of Liverpool and Luis Suarez ahead of their showdown.
Last Updated: 26/12/13 5:03pm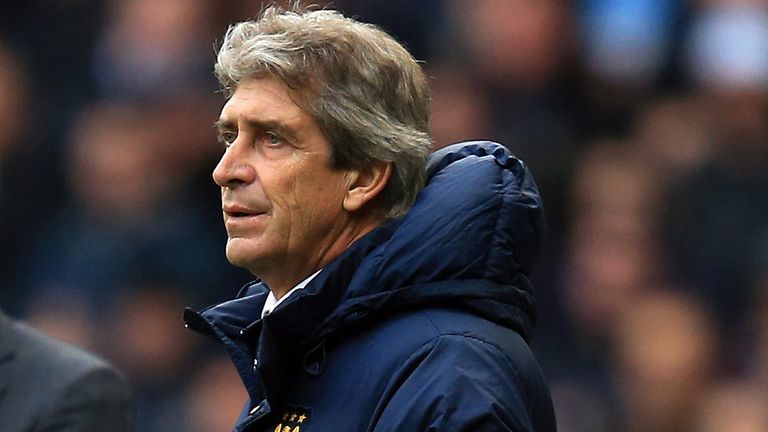 City are just one point behind league leaders Liverpool following a 4-2 win over Fulham at Craven Cottage last Saturday.
Liverpool have been led by the sparkling form of Suarez, who has already netted 19 goals in 12 appearances this season, while City's leading striker Sergio Aguero sustained a calf injury which could see him out for eight weeks.
Pellegrini, whose side beat Arsenal 6-3 in their most recent home match, expects a fierce examination of his troops against the resurgent Reds, who won 5-0 at Tottenham in their most recent away game.
"Very difficult," Pellegrini said. "Liverpool is a very good team and Suarez is in a very good moment.
"But I think this Premier League, we are just finishing the first half, in two more games.
"And this Premier League will not just be Liverpool and Manchester City. Five or six teams will fight until the end."
Aguero is not the only frontline City player who will be absent on Boxing Day - hamstring injuries for right-backs Pablo Zabaleta and Micah Richards mean Gael Clichy could again be asked to play on his 'wrong' flank - but Pellegrini is confident he has the strength in depth to manage.
Strong
"We have a really strong squad with real quality players, who can cope with all the matches, without our injured players and players that can't play," he added.
City have conceded five goals in their last two games, leading some to question their resilience in a title battle which will likely go to the wire.
But Pellegrini is adamant the 2012 champions' approach will not change, even though opponents may adopt an ultra-cautious approach in an effort to stifle his side.
"I think they have changed already but I think we try to solve the different problems put to our team," Pellegrini said.
"The way in football is to score goals, that is why people pay for their tickets. Fans are always trying to celebrate the goals of their teams. That is very important, I think it is the best way to win.
"As much as you can. Maybe sometimes winning 1-0 is a very good goal, and that goal is three points more.
"But if you are playing well, why would you change if you are winning by two goals? If you are winning by two, why don't you continue the same way?"