Premier League: Stoke owner Peter Coates is to complain about referee Martin Atkinson
Stoke's Peter Coates will make an official complaint about referee Martin Atkinson's display at Newcastle on Boxing Day.
Last Updated: 28/12/13 11:04am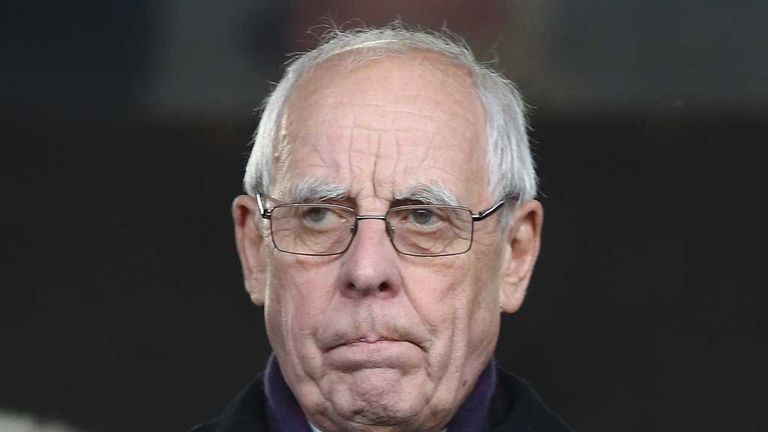 Glenn Whelan and Marc Wilson were dismissed during a five-minute spell at St James Park where Stoke were leading 1-0.
However, following the sending-off, the Potters crumbled to a 5-1 defeat and Coates said: "The performance of the referee and his officials was a disgrace, and we will certainly be complaining to the relevant authorities.
"We cannot accept what happened to us at Newcastle without making some form of representation.
"It's then up to the officials what they do, but we found it hugely disappointing because there were so many poor decisions.
"There was no common sense applied and I don't think either of the yellow cards for Glenn Whelan were deserved.
"For one of the goals I could clearly see the ball was out of play, sitting high up in the stands.
"The sendings-off completely changed the game. We were playing ever so well up to the dismissals, leading one-nil, but when you're down to nine men you've got no chance.
"It's not a case of sour grapes, we simply cannot accept what happened."