Premier League: Consistency the key to title ambitions, says Arsene Wenger
Manager Arsene Wenger says consistency will be the key to Arsenal's Premier League title ambitions.
Last Updated: 28/12/13 11:01pm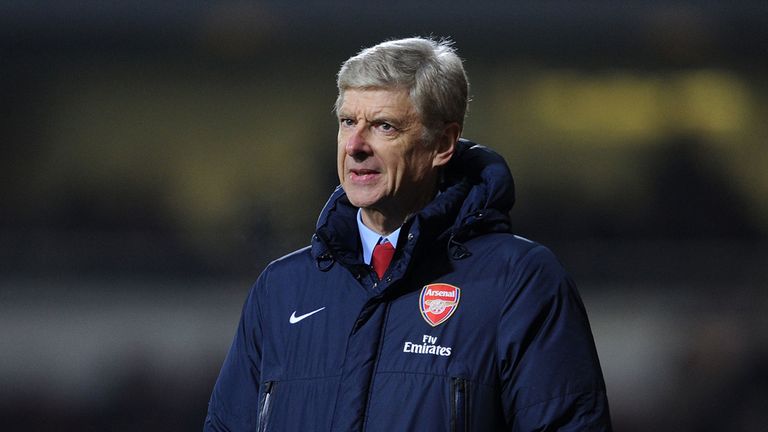 Arsenal take on Newcastle on Sunday aiming for a victory which will see them leapfrog Manchester City and reclaim top spot in the table heading into 2014.
The Gunners came from behind to beat West Ham 3-1 on Boxing Day and Wenger says there will now be little room for error for any of the title contenders for the rest of the season.
"We want to stay in the race," he said. "We have won at West Ham and we go game by game with a big ambition - but we know as well that in the Premier League you always set high standards, and as soon as you drop a fraction, you are in trouble.
"It is down to consistency and until now we have been consistent. You are always judged on your last result, but at the end of the day it is down to how consistent you will be.
"We have just had some games that were very difficult because we played against Everton at home, we played in Naples (in the Champions League), we played at Manchester City and against Chelsea, so you know that you could drop some points there.
"But the most important thing is to come back and be consistent, as you would expect from us."
Arsenal secured a place in the top four and another shot at Champions League football with a 1-0 victory at Newcastle on the final day of last season, a result which was greeted with jubilation by the players and fans alike.
Wenger though maintains the stakes are different this time around.
"We celebrated because it was that or play in the Europa League, so when you see the players today, they extended their contracts on condition that we play in the Champions' League," he said.
"What you want is to fight for the championship and at the moment we are in the race and what can keep us in the race is consistency."
Watch Newcastle v Arsenal and Chelsea v Liverpool live on Sky Sports 1HD from 12.30pm, or for just £4.99 with a NOW TV day pass.