Joleon Lescott upset by abuse from some Manchester City supporters
Joleon Lescott has accused some Manchester City supporters of subjecting him to unnecessary abuse at Blackburn.
Last Updated: 04/01/14 8:23pm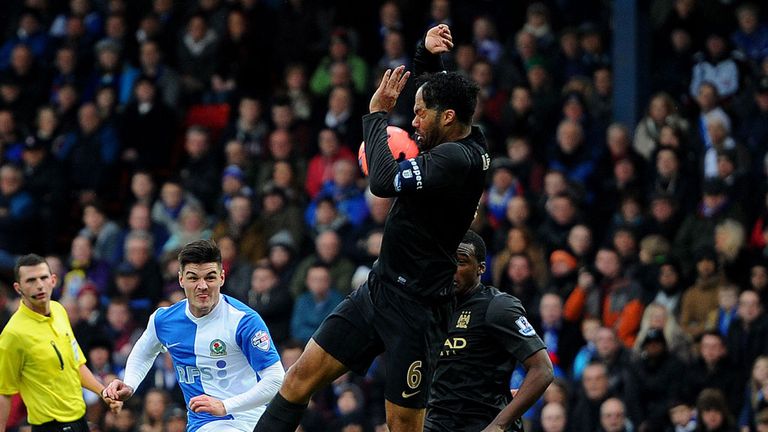 Lescott was unhappy that a small group of City fans singled him out for criticism during the 1-1 draw at Ewood Park.
The 31-year-old England international, who has been linked with a move away from City in the January transfer window, took to Twitter to vent his frustration a few hours after the final whistle.
"Can only apologise for not showing appreciation after the game but some comments I heard from a small group of our fans were unnecessary," Lescott tweeted.
"Won't go into what was said but it was non footballer related and uncalled-for. Apart from that, your support is always welcome."
Lescott has made only 14 appearances under new City manager Manuel Pellegrini this season and is reportedly a transfer target for a number of clubs including Tottenham, West Ham and Newcastle.