Transfer news: Manchester United boss David Moyes won't make panic buys
Manchester United manager David Moyes expects most of the club's transfer business to be done in the summer.
Last Updated: 05/01/14 8:44pm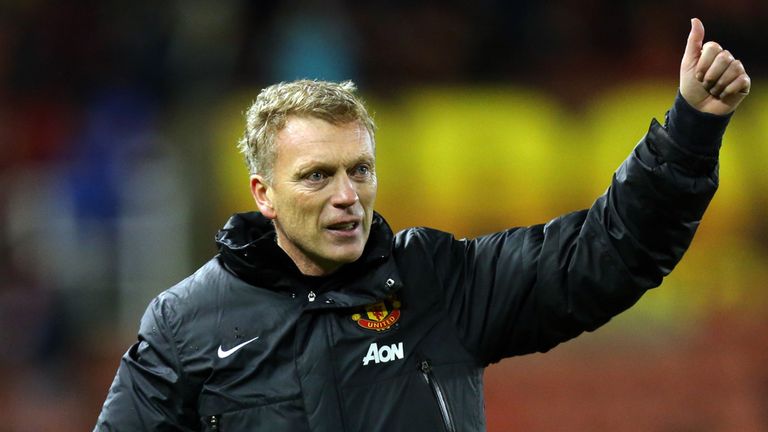 Wayne Rooney and Robin van Persie are among the players currently sidelined for United ahead of their FA Cup tie against Swansea City on Sunday.
The Red Devils are facing a crucial period in their campaign after slipping to seventh in the Premier League, while they will face Olympiakos in the last 16 of the UEFA Champions League next month.
However, Moyes has cooled speculation that there could be a host of new arrivals before the end of January, insisting he has faith in his squad despite the growing injury list.
He explained: "It won't change how we go about things. January is not an easy month to purchase in.
"We have a good, big squad that is getting stretched at the moment because of the number of games.
"But everybody picks up injuries at this time of year. We are no different and will use the squad."
Asked if he would be making signings, Moyes said: "I don't think so. I think most of the business will be more towards the summer rather than January."
While Moyes will not be looking to drastically overhaul his squad, he has admitted that he would not be put off targets who will be ineligible in Europe.
He said: "It's not the biggest thing because you have other games to play - FA Cup ties, League Cup ties, Premier League matches.
"But you would like them to be ready to play in the Champions League."
United endured a frustrating transfer window last summer as they missed out on a number of players.
And Moyes has confirmed that Roma midfielder Daniele de Rossi was one of those who had been on the club's radar.
He revealed: "We did certainly think about bringing him in the summer time. I don't think it went as far as a bid."