John Obi Mikel says Chelsea have embraced Jose Mourinho's winning mentality
John Obi Mikel admits Chelsea's players are starting to show Jose Mourinho's winning mentality this season.
Last Updated: 06/01/14 5:29pm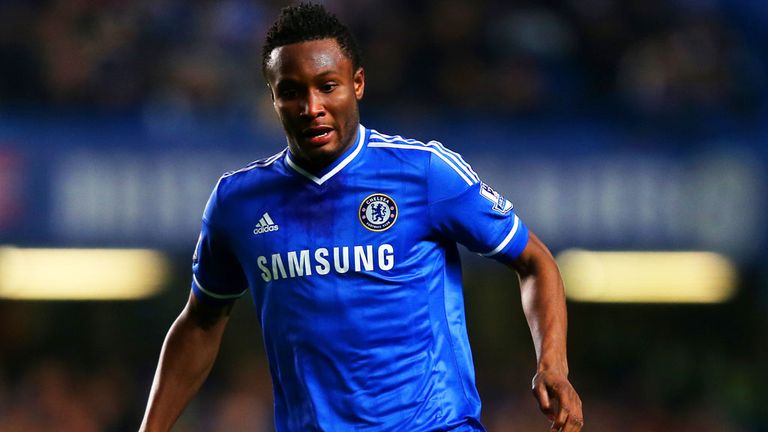 Chelsea are well placed to land silverware in the second half of the campaign as they sit just two points off top spot in the Premier League and have also progressed in the Champions League and FA Cup.
Mikel is well aware of the demand for trophies at the club, having been at Stamford Bridge since 2006, and feels the recent recruits have quickly learned about the high standards expected by Mourinho.
"If you don't play for Chelsea, you don't know what these trophies mean to this club," said the Nigerian midfielder.
"It's not a team where if you come second, third or fourth, it doesn't matter. No.
"Every year you have to win something and this is the pressure.
"It's a matter of letting them know what it means when you come to the end of the season, what the Premier League and Champions League means to this club.
"Now they're here, they have to feel the pressure and they are feeling it right now. That's why we just want to keep doing well and now they're starting to understand that we don't want to get beaten.
"We just want to keep going and hopefully come the end of the season they will start to show the winning mentality even more that the manager is trying to install into them and we go on from there and win trophies."
Mikel was signed by Mourinho in his first spell at the club and is fully aware of the high work ethic which is demanded by the Portuguese.
He believes a number of players have embraced this hardworking approach, but has warned how Mourinho will offload anyone who is not willing to dig deep.
"He always wants us to play in a certain way and give 110 per cent," said Mikel. "If you don't, you're out.
"As a player that's what you want. You don't want to slack.
"That's the mentality he wants installed in this team and slowly but surely the likes of Eden Hazard, Oscar and Willian are beginning to do that.
"You can see by the way we press up the pitch. That is important for the team and we're doing well."