Thomas Hitzlsperger decision a "move forward" says Justin Fashanu's niece
Last Updated: 22/08/17 11:47am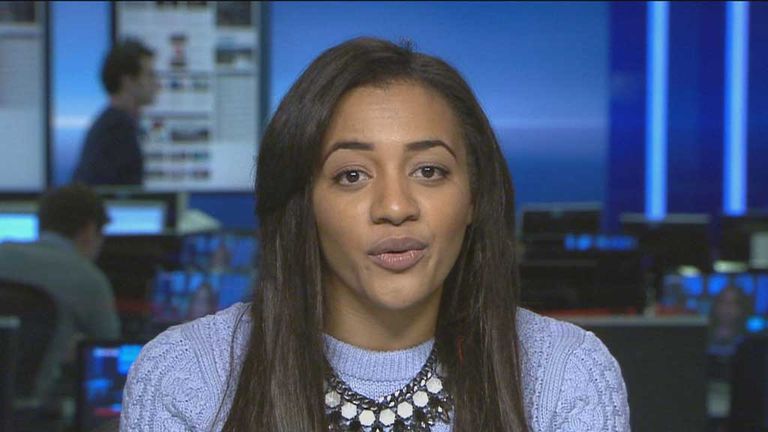 The niece of Justin Fashanu has welcomed Thomas Hitzlsperger's decision to reveal that he is gay and believes it is a sign of positive change within football.
Her uncle was the first professional footballer to admit to being gay - but took his own life in 1998 after struggling to cope with attitudes toward his sexuality.
Amal Fashanu has made a documentary about the difficulty footballers face in coming out and spoke to Sky Sports News about what difference Hitzsperger's decision could make to other footballers who are thinking of revealing that they are also gay.
"I was really really happy to be honest with you," she said. "I think that it's a move forward and anything like this is amazing, I've been campaigning for two years and it's definitely a result.
"Regardless of whether he was playing or not it's still someone who has gathered the courage to come out within the world of football, and that's a big step.
"The fact that he's retired doesn't mean anything, he clearly states he didn't know himself. So him coming out and saying it to the world is something pretty good and it's positive, I'm very happy about it.
"Things have definitely changed from back then. Justin wasn't just dealing with the fact he was gay, he was black and gay, which seemed to be at that time two things which were no-goes, but since then things have changed.
"Right now in 2014 you can have a player coming out as gay and we would love to think that it's not an issue. I think the reason it's still an issue and it's making news is because we don't have openly gay professional players, if we had 10/15 I'm sure this wouldn't be such a big thing but we don't.
"So anyone that comes out and dares to say anything, because it even seems like something so scary that you have to dare to say to be real to yourself, so congratulations to Thomas."
Hitzlsperger's final club before retiring was Everton - and their manager Roberto Martinez hopes any gay footballer would be supported if they came out.
"As a footballer - and as a human being - you need to be happy and that's what I support as a manager," Martinez told Sky Sports News. "You want your players to be able to be free and honest and we back Thomas' decision of being happy as a person and coming out. It's important in any walk of life, not just sport, to be able to be yourself."
Crystal Palace boss Tony Pulis also offered his support, saying: "We're not a country that is prejudiced in any way, shape or form - colour, creed, religion or whatever.
"If people do come out they'll be protected and respected - I think that's the great thing about this country."