David de Gea says Manchester United players are working overtime
Manchester United goalkeeper David de Gea has revealed the players are staying behind after training for extra practice.
Last Updated: 09/01/14 4:05pm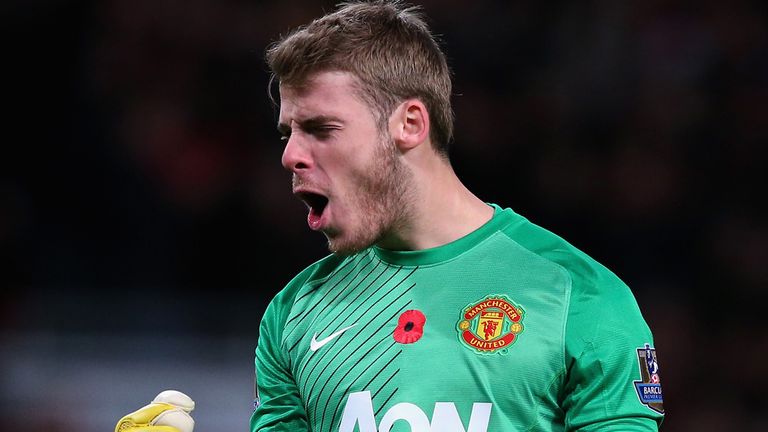 United are struggling in seventh place in the Premier League, 11 points adrift of leaders Arsenal and in serious danger of missing out on qualification for the UEFA Champions League.
They also crashed out of the FA Cup to Swansea, who they face again in the Premier League on Saturday, and were beaten 2-1 at Sunderland in the first leg of their Capital One Cup semi-final.
The Spaniard told the club's official website: "We frequently stay after training to practice crossing and finishing.
"We do it especially when there are no matches in the following days and I think the extra training helps me and the other players to improve."
De Gea, who has been one of the few United players to have avoided criticism for his performances this season, has teamed up with striker Javier Hernandez to try to improve each other.
He added: "We help each other - he tries to make it difficult for me and I try to make it difficult for him.
"We always do our best and he's a player who gives his all in training.
"He is one of the most professional players I have known over the course of my career. He is truly a great player and a good friend."